'Dancing With The Stars' Cast Rumors: Snooki, Kristin Cavallari, More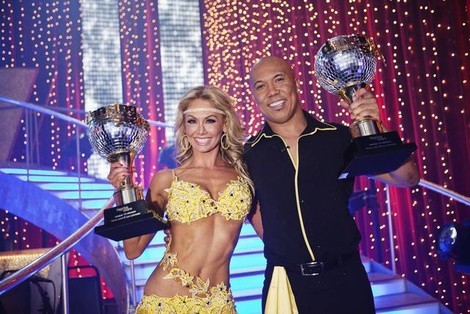 There are only 13 days left before the live unveiling of the celebrity cast of Dancing with the Stars airs on ABC August 29. That means that really juicy rumors are coming through the woodworks over who could be shaking their stuff on the dance floor for the 13th season. Here are some of the best:
Snooki, Tiffani Thiessen, and Queen Latifah were all named in the same rumor recently as shoe-ins for spots on the show. However, Queen Latifah officially said through a representative that she wasn't doing the show, putting the rest of the list in doubt. Still, we think Snooki and Tiffani are great fits for the show - Snooki would be the second Jersey Shore cast member after The Situation. Tiffani is still enjoying the popularity of Saved by the Bell, including a shirt worn by Justin Bieber.
Kristin Cavallari is suddenly available after her engagement to Jay Cutler fell apart. Thus, rumors of her joining the cast to fill the void of work she has going on right now have been rampant. 
Rob Kardashian, Christina Milian, Mike Tyson, and Ron Artest (er, Metta World Peace) have also been name dropped. Artest should be available for the entire season if the NBA lockout continues and there is no basketball for him to play. Rob Kardashian's involvement has been confirmed by several sources, and the show is always keen on getting male stars who aren't athletes.
We'll just have to wait and see who is revealed as contestants August 29!