'Dancing With The Stars' Big Motown Celebration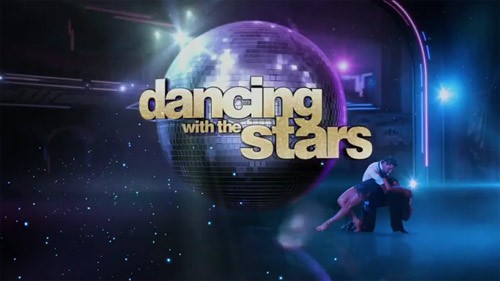 Last night was a big celebration that was brought to us via the Motor City. The stars dazzled throughout the night, while dancing to the sounds of The Temptations, Martha Reeves and Smokey Robinson.

Motown founder Barry Gordy even graced the audience with his presence for one of the biggest nights of Dancing With The Stars. For week six's Motown week the contestants danced to the rumba, foxtrot, samba, Viennese waltz and the cha-cha-cha.

And the night ended with an amazing dance off/Motown marathon, where all of the stars hit the floor and were knocked off one by one. Overall it was a great night filled with lots of sexiness, elegance and class.

Here is the elimination list for the Motown marathon and full recap from last night's show. Katherine and Mark were my favorites of the night, Jaleel and Kym I would say were the most improved and if I had to pick anyone to go home, I would say Gladys and Tristan.

Motown marathon scores in order of elimination:

Gladys & Tristan- 3
Maria & Derek- 4
Roshon & Chelsie- 5
Melissa & Maks- 6
Donald & Peta- 7
Jaleel & Kym- 8
William & Cheryl- 9
Katherine & Mark- 10


1. Gladys Knight (Singer and Songwriter) & Tristan MacManus
Dance: Rumba
Song: The Temptations- "My Girl"
Scores: 7, 7, 7
Judges: Carrie Ann said it's a tough one. If the night could belong to anyone it would have been you. Len said Gladys if I could judge purely with my heart you would be at the top of my leaderboard. You are not the best dancer, but are charismatic. Easy like Sunday morning. Bruno said it's obvious you have talent. I just wish that there was a bit more stir, not Lady Gaga, but a little Beyonce.

My Opinion: Gladys was adorable, but was still a little stiff. I think this is the week that she will be sent home. I'm glad that she made it to Motown week though. #Epic

2. Maria Menounos (Actress, Author and TV Host) & Derek Hough
Dance: Foxtrot
Song: Martha and the Vandellas- "Jimmy Mack"
Scores: 8, 9, 9
Judges: Carrie Ann said it was so precise.  Len said in hold it was correct and formal. It was a joy to my eyes. Bruno said that was a gleaming blend of sophistication and elegance.

My Opinion: Very elegant and classy. Loved the spin at the end.

3. Roshon Fegan (Disney Star) & Chelsie Hightower
Dance: Rumba
Song: Smokey Robinson- "Cruisin'"
Scores: 7, 8, 8
Judges: Carrie Ann said sexy. But, in general I thought the moves were a bit exaggerated. Len said the movement was jerky. It didn't flow. I didn't dislike though. Bruno said what you lack inside you make up in desire. In the rumba you have to be more fluid
My Opinion: Young, fresh and very sexy. Didn't see what the judges saw.

4. Katherine Jenkins (Singer) & Mark Ballas
Dance: Samba
Song: The Temptations- "I Can't Get Next to You"
Scores: 10, 9, 10
Judges: Carrie Ann said tonight girl you let it loose. Len said Katherine I'm gonna call you the midwife, you keep giving it week after week. Bruno said Baby the bounce.  

My Opinion: Amazing performance. Katherine is the most consistent out of all of the stars, and brings it each week. Definitely my favorite of the night.


5. Donald Driver (NFL Football Star) & Peta Murgatroyd
Dance: Foxtrot
Song: The Temptations- "The Way You Do the Things You Do"
Scores: 9, 9, 9
Judges: Carrie Ann said your hold was amazing and I loved dancing with you. Len said after last week I thought that you were gonna come out and show me some fireworks, but you didn't, you exploded. This man can do more. Peta challenge him. This guy can be a great dancer. Bruno said Donald you are a showman. Your performance is getting better and better each week, you should be in theater.
.
My Opinion: Donald and Peta is one of my favorite couples of the season, and the performance was very explosive.

6. Melissa Gilbert (Actress, Writer and Producer) & Maksim Chmerkovski
Dance: Viennese Waltz
Song: Smokey Robinson- "Ooh Baby Baby"
Scores: 8, 8, 8
Judges: Carrie Ann said you work so hard and it is finally paying off. I see artistry. Len said beautiful lyrical movements. You lost it near the end, but overall beautiful. Bruno said some of your extensions were absolutely well. I think you are really going in the right direction.

My Opinion: Very graceful and beautiful. Over the course of the competition Melissa is the most improved. One of my favorites of the night.


7. Jaleel White (Actor) & Kym Johnson
Dance: Cha-Cha-Cha
Song: The Temptations- "Ain't Too Proud to Beg"
Scores: 10, 9, 10
Judges: Carrie Ann said you have to bring your "A" game every time, consider it brought. Len said Jaleel week one I thought this guy is a contender and then you fell off, but you're back. Bruno said you burned that floor. That was the biggest sizzler of the season. You've come back big time.


My Opinion: Jaleel really brought it this week. Amazing performance.


8. William Levy (actor) & Cheryl Burke
Dance: Rumba
Song: Smokey Robinson- "Being with You"
Scores: 9, 8, 10
Judges: Carrie Ann said on behalf of all of the women I say thank you. I don't think it was your best dance, because there was a little disconnect. Len said physically you connect with the people. But I didn't care for it, it was too raunchy. Bruno said William absolutely utter filth and I loved every minute of it. You two are wired for sex.

My Opinion: These two are always bumping and grinding. Loved!!!