'Dance Flick' Spoofs Old School Classics And New Hits

The Wayans Brothers have spoofed genre movies from blaxploitation to hood dramas to horror films. Now they're attacking the recent spate of dance movies.
Dance Flick
pokes fun at the
Step Up
movies,
You Got Served
,
Save the Last Dance
and more.
"Whenever you start seeing repetition in the same type of movie over and over again, it's time to get Wayansed," said director Damien Wayans.
Co-writer
Marlon Wayans
said that one film was the template for the spoof. "I think
Save the Last Dance
lent itself," Marlon said. "It was actually a good movie for the time. I'm not just saying this because
Dance Flick
is an MTV film and so was that oddly enough, but it actually was a good movie. It was a good one and lent itself to a really good storyline that everybody kind of bit off and it was the common denominator for each one of these movies so we kind of used that one the most."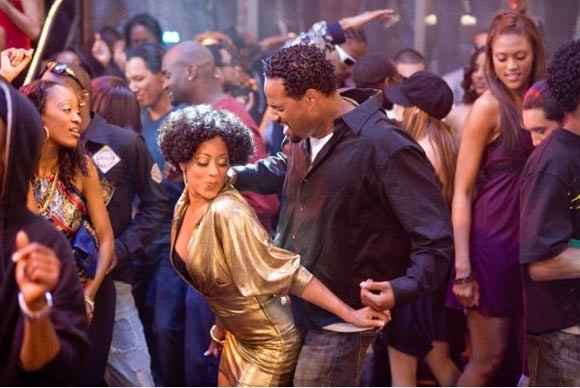 Image © DreamWorks LLC. All Rights Reserved.
For the old timers, the Wayans threw in a few classic references like
Fame
and
Flashdance
. "I think it was like the wedding day for us, a little bit of old, a little bit of new, little bit of red, little bit of blue," Marlon continued. "I've never been married so I hope it's close enough. I think you have to have some old because those are the classic movies and you always want to pull from there."
Dance Flick opens Friday.
Story/Interview by
Fred Topel
Starpulse contributing writer
(Starpulse in Hollywood)
: Every week, Hollywood's biggest stars are meeting in the hot spots and Starpulse is there.