Dana Delany Previews Revamped 'Body Of Proof' Season 3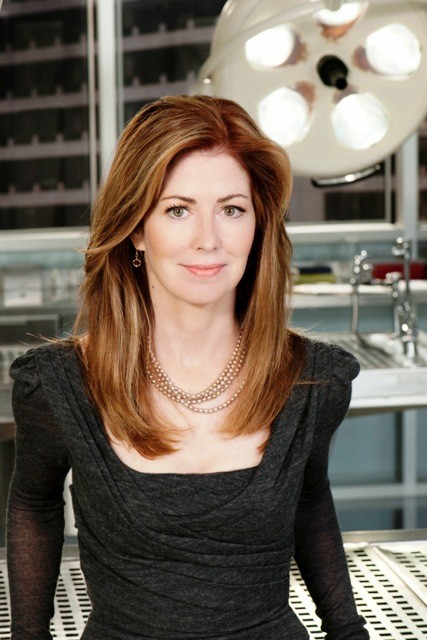 ABC's Body of Proof has returned for season three a revamped show. The drama series shook up its cast, saying goodbye to regulars Nicholas Bishop, Sonja Sohn and John Carroll Lynch, and welcoming two new faces in former Human Target star Mark Valley and Elyes Gabel.
The result of the creative overhaul is a new season with a different tone. It also spotlights the romantic history between surgeon turned medical examiner Dr. Megan Hunt and newly arrived Detective Tommy Sullivan (Valley), with sparks set to fly in the present tense. BFTV recently sat down with series star Dana Delany to get the dish on what's happening.
Watch my video interview with Dana below to find out what you can expect from the upcoming season, what it was like for her to reunite with her Pasadena co-star Valley, and the project from her past credits that she'd recommend for BOP fans to check out.
You can keep up with Dana Delany on Twitter (@DanaDelany). Body of Proof has its season premiere tonight at 10 PM ET/PT on ABC.
For more from Brittany Frederick, visit my official website and follow me on Twitter (@tvbrittanyf).
(c)2013 Brittany Frederick. Appears at Starpulse with permission. All rights reserved. No reproduction permitted.