Dan Cortese Files For Divorce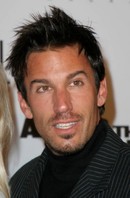 Actor Dan Cortese has filed for divorce from his wife of 17 years.

The Melrose Place star, who has also appeared in Seinfeld, The Lottery and Veronica's Closet, married partner Dawn in 1994. The couple has two children.

Cortese began divorce proceedings at Los Angeles Superior Court last week, according to filings obtained by TMZ.com.

According to the Los Angeles Times, Cortese put their marital home in Malibu, California on the market in June.