Dan Aykroyd Officiates At Chevy Chase's Daughter's Wedding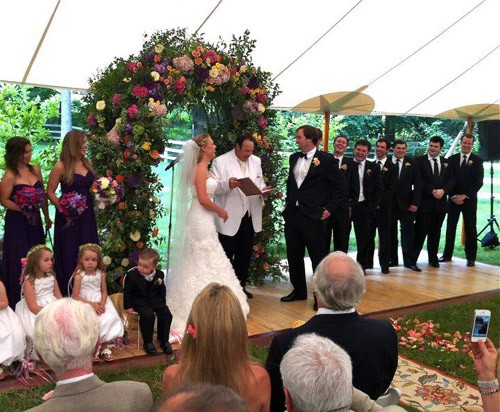 Dan Aykroyd officiated the ceremony at Chevy Chase's daughter's wedding on Thursday. Ordained minister Aykroyd oversaw the nuptials for Chevy's daughter Cydney.
 
Aykroyd posted on Facebook, "It was an honor (sic), privilege and great responsibility to have officiated as the spiritual minister at Chevy Chase's daughter's wedding. The bride and groom are delightful and beautiful young people who will help define together a more positive and loving future for themselves, family, friends and the world."
The actor also posted a photo - he is holding a bible and making the bridal party laugh. The father of the bride can be seen sitting in the front row.
Longtime pals and "Saturday Night Live" alums Aykroyd and Chase have starred in several movies together, including "Spies Like Us" and "Nothing But Trouble." The two are reportedly working on another film together.