Damon Lindelof Addresses Alice Eve's 'Gratuitous' Underwear Scene From 'Star Trek Into Darkness'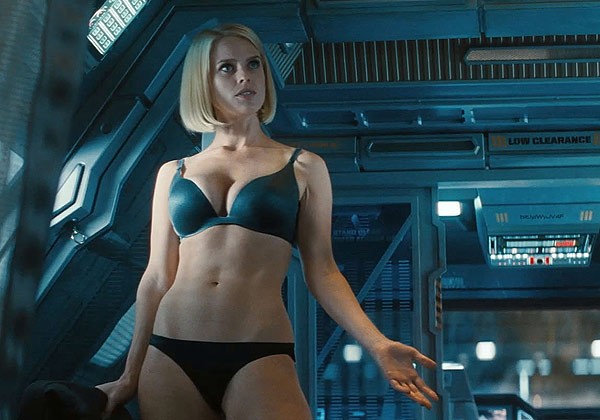 Alice Eve's gratuitous underwear scene in Star Trek Into Darkness has left many wondering why the scene was included in the film in the first place, and others calling the move misogynistic.

Producer/writer Damon Lindelof has addressed the issue and apologized to those who were offended via a post on his Twitter page and in an email to MTV's Josh Horowitz.

"I feel like I have to start with the biggest mystery/conversation that's surrounded the film from the get go," Horowitz wrote in a letter to Lindelof. "Why is Alice Eve in her underwear at one point?"

The film's head writer replied to Horowitz, saying, "Why is Alice Eve in her underwear, gratuitously and unnecessarily, without any real effort made as to why in God's name she would undress in that circumstance?

"Well there's a very good answer for that. But I'm not telling you what it is. Because... uh... MYSTERY?"

Lindelof later took to his twitter to post an apology for showing Eve's Starfleet science officer Dr. Carol Marcus strip down to her underwear during a scene where she was changing into more climate-appropriate attire aat one point in the movie.

"I copped to the fact that we should have done a better job of not being gratuitous in our representation of a barely clothed actress," Lindelof Tweeted Monday night.

"We also had Kirk shirtless in underpants in both movies. Do not want to make light of something that some construe as mysogenistic (sic) he added. "What I'm saying is I hear you, I take responsibility and will be more mindful in the future... Also, I need to learn how to spell 'misogynistic.'"