Dakota Fanning & Leelee Sobieski Had Interesting Hairstyles At Vanity Fair Cocktail Party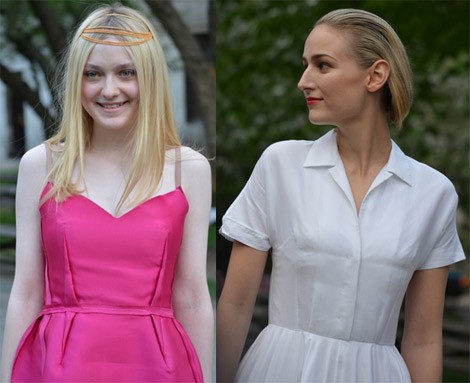 Many celebrities attended Tuesday night's Vanity Fair cocktail party for the Tribeca Film Festival at the State Courthouse in Manhattan's Financial District. But two stars stuck out for their interesting fashion sense.
Dakota Fanning wore a cute vibrant pink frock, but what set her apart was her hairstyle. She pinned a yellow headpiece on the crown of her head, and it seemed out of place.
Leelee Sobieski wore a school marm white dress with a billowing skirt reminiscent of the 1950s. She slicked back her hair and tucked it underneath her neck.
Check out more photos of Dakota, Leelee and other celebrities who attended the cocktail party...