Dakota Fanning Had 'Fun' Watching Peter Sarsgaard & Jesse Eisenberg Skinny Dip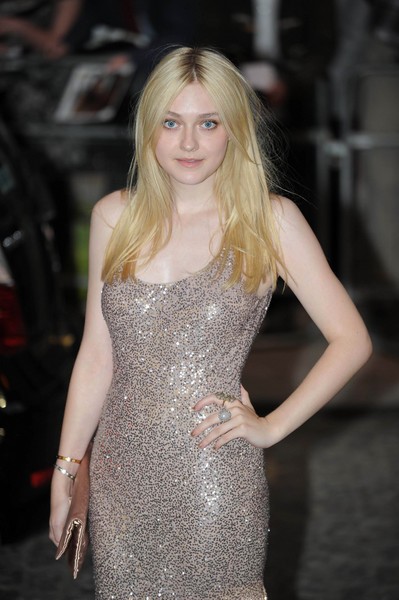 Dakota Fanning wouldn't skinny dip with her "Night Moves" co-stars Peter Sarsgaard and Jesse Eisenberg in Oregon last year because she isn't very adventurous.
While filming the drama the trio decided to check out the state's famous hot springs but didn't pack their bathing suits. The two actors jumped in the water naked, but Fanning was too embarrassed to do anything but watch.
She told Glamour magazine:  "I don't do enough adventurous things, because I'm like, 'I might get hurt.' But when we were doing Night Moves, Peter, Jesse, and I went to these hot springs in Oregon, and I didn't have a bathing suit. The woman who worked there said, 'Oh, not a problem. Clothing's optional after 8pm.' And I was like, 'Whoa. No, no, no! Not doing that. Here. With any of you!'
 
"So we went in there, and everyone was so comfortable being naked. They were so free. I just sat there and begged to go back to the hotel... It was really fun. I just wanted to have a bathing suit on."
 
Fanning admits she sometimes wishes she was more like her younger sister, actress Elle Fanning: "By nature I'm kind of a reserved person. Something I admire about my sister is that she's very free and just lives life like no one is watching her."
"Night Moves" will be released in September 2013. It centers on three environmentalists who plot to blow up a dam.