Daisy Fuentes Is Fit & Fabulous At 45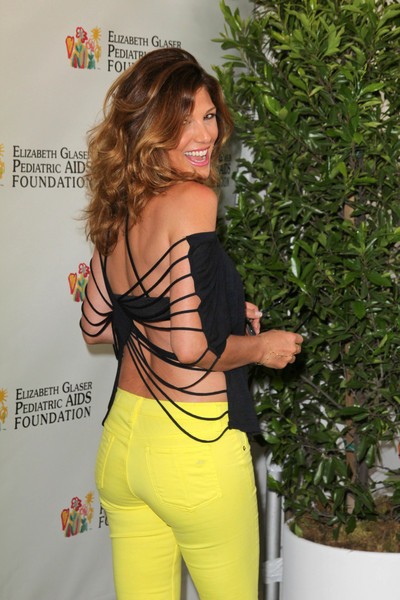 Daisy Fuentes attended a celebrity picnic benefiting the Elizabeth Glaser Pediatric AIDS Foundation on Sunday in Los Angeles. She wore bright yellow jeans and a sexy black blouse that showed off some skin in the back.
The TV host/model is looking pretty darn good for 46.
Fun facts about Daisy: She was born in Cuba and grew up in New Jersey. She was her school's Homecoming Queen and became MTV's first Latina VJ in 1993. Daisy has her own workout game, Daisy Fuentes Pilates, available on the Wii. She has a clothing empire at Kohls, and it's estimated she sells over $300 million of her products each year.
She's sexy and business savvy. Good for her!
See more photos of Daisy...