Daft Punk Had No Plans To Talk Or Perform On 'Colbert Report'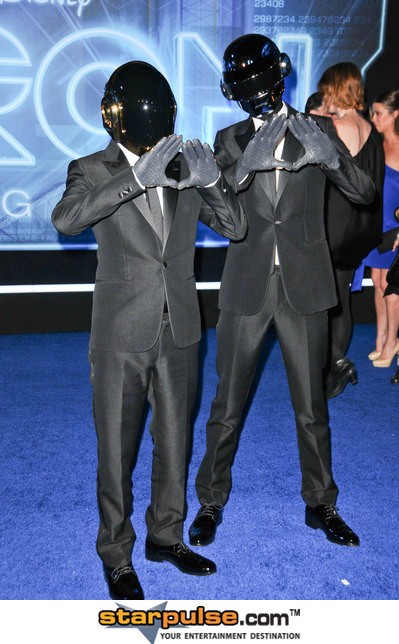 A week after Stephen Colbert revealed on his show The Colbert Report that French electronic duo Daft Punk canceled their appearance at the last minute, more details of their planned appearance have come out.
Colbert had planned on having the secretive pair sit and silently nod their heads for seven minutes while the host attempted to interview them. He would then perform a six-minute montage of himself dancing to their single Get Lucky with Hollywood stars Hugh Laurie, Bryan Cranston, Matt Damon, Jeff Bridges, Jimmy Fallon and Jon Stewart  among others. The footage would be used later by Colbert after he revealed the cancelation.
Colbert now says the duo was uncomfortable with the idea and they felt "It's playing too much on the idea that they're not performing as opposed to the joy of them being there.'" 
A compromise was made, but Daft Punk cancelled the appearance anyway.
Colbert blamed the cancelation on MTV as well as Daft Punk, saying they had an agreement to appear on MTV's VMAs as a surprise - and they weren't allowed to be shown on TV before then.
However, the executive producer of the VMAs, Jess Ignjatovic, told The Hollywood Reporter, "We don't put restrictions on anyone... I would not describe that as MTV putting restrictions on people - it was up to that artist and their management what they wanted to do."