Cyndi Lauper's Ex-Stepfather Watched Her Taking Baths As A Teen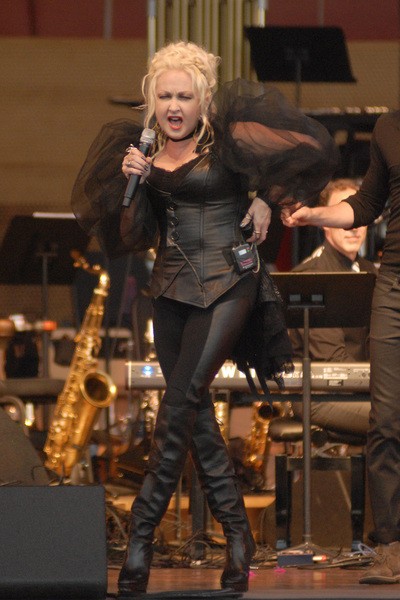 After she spotted her former stepfather spying on her while taking a bath, 17-year-old Cyndi Lauper moved out of her mother's home.
The singer detailed the horrific experience in upcoming book "Cyndi Lauper: A Memoir." Her parents divorced when she was 5, and her mother Catrine remarried and moved her family in with her new husband. Eventually, her stepfather started beating up her mother and threatening to rape Cyndi and her older sister Elen.
Lauper, now 59, writes, "Unfortunately, she married a pedophile who beat her and bullied her. He'd threaten to beat her parents and rape her daughters while she was at work."
 
In another excerpt, obtained by the New York Post, the singer insists she could no longer bear living at home after catching him as he watched her take a bath: "I heard his creepy giggle and saw my stepfather's pear-shaped shadow... It was too much. It was worse than him beating the dog when she cried... It was worse than him touching himself, right outside our bedroom window."