Cybill Shepherd's Younger Daughter Is A Lesbian Too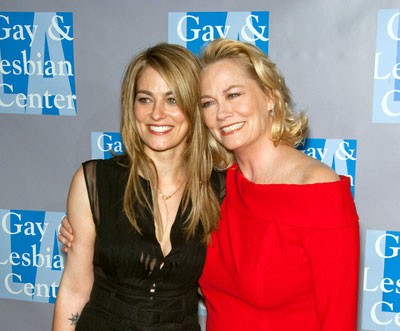 Cybill Shepherd's youngest daughter has come out as a lesbian, a year after her older sibling announced she was gay.

Clementine Ford (pictured above), 30, revealed her sexual preference last year, and now the "Moonlighting" star's other daughter, Ariel Shepherd-Oppenheim, has followed in her footsteps.
 
The 22 year old stepped out in public with her girlfriend for the first time to attend the 21st Annual Gay & Lesbian Alliance Against Defamation (GLAAD) Media Awards in San Francisco, California, earlier this month to watch the comedienne receive the Golden Gate Award. The honor is given to stars in recognition of their work promoting equal rights for the lesbian, gay, bisexual, and transgender (LGBT) community.
 
Shepherd-Oppenheim was applauded by the gay rights group for going public with the same-sex romance at the event and her actress mom couldn't be happier, reports the National Enquirer.
 
A source tells the tabloid, "Cybill's always been a huge supporter of gay people."
 
Ariel is the twin sister of troubled Zack Shepherd-Oppenheim, who has been ordered to attend Alcoholics Anonymous sessions following his arrest for theft in January. 
See more photos of Cybill here!