CW Announces Five New Dramas; Moves 'Supernatural' & 'Top Model'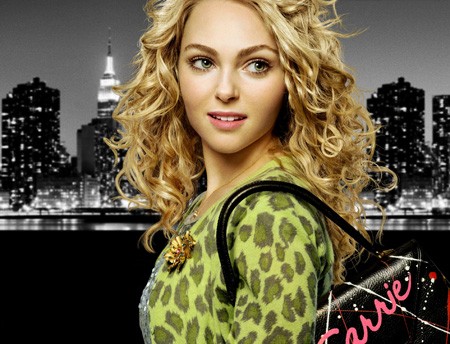 Today in New York City the CW Network annouced five new dramas for its 2012-13 lineup - The Carrie Diaries, Emily Owens, M.D., Arrow, Beauty and the Beast, and Cult.  Specific air dates will be announced at a later time.

On Monday nights, 90210 returns at 8:00-9:00 p.m., and Gossip Girl will wrap up its six-season run at 9:00-10:00 p.m.

In January, new series The Carrie Diaries, starring AnnaSophia Robb as the incomparable and iconic Carrie Bradshaw (Sex and the City) growing up in the 1980s, will follow in Gossip Girl's stylish heels at 9:00-10:00 p.m.

Tuesdays The CW will play doctor, with Hart Of Dixie, starring Rachel Bilson, bringing its dose of Southern hospitality to 8:00-9:00 p.m., followed by new medical drama Emily Owens, M.D. from 9:00-10:00 p.m., starring Mamie Gummer as a surgical intern who discovers, much to her dismay, that working in a hospital feels an awful lot like high school.

Wednesdays will include a double dose of high-octane action, with new series Arrow, starring Stephen Amell as the popular DC Comics character, at 8:00-9:00 p.m., followed by this year's People's Choice Award-winner for Best Network Drama, Supernatural, 9:00-10:00 p.m.

Thursday nights The CW's bloody-good drama The Vampire Diaries is back for more heart-stopping thrills and romance, followed by new series Beauty And The Beast, starring Kristin Kreuk as a homicide detective and Jay Ryan as a doctor with a really dark side.

Fridays are filled with fierce females, with America's Next Top Model moving to a new night and time, 8:00-9:00 p.m., followed by Maggie Q's return to action as Nikita, 9:00-10:00 p.m.

New drama Cult, starring Matt Davis as a journalist looking for his brother, who went missing after becoming obsessed with a hit TV show about a menacing cult leader, will premiere at midseason, with a date and time to be announced later.