Cute Pic Of The Day: Hugh Jackman & His French Bulldog Puppy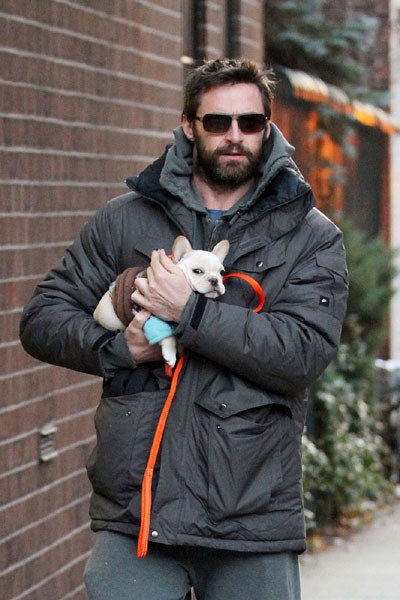 We spotted a heavily bearded Hugh Jackman, bulking up for the next "X-Men: Origins - Wolverine 2" film, walking his new 6-month-old French bulldog puppy out in NYC earlier this week.
He also stars in the upcoming film "Unbound Captives." Madeleine Stowe makes her directorial debut with this long-gestating period production starring Rachel Weisz as a woman whose two children are kidnapped and husband killed in a skirmish with a Comanche tribe in the 1850s.
Jackman plays a frontiersman who saves her and Twilight's Robert Pattinson plays her son.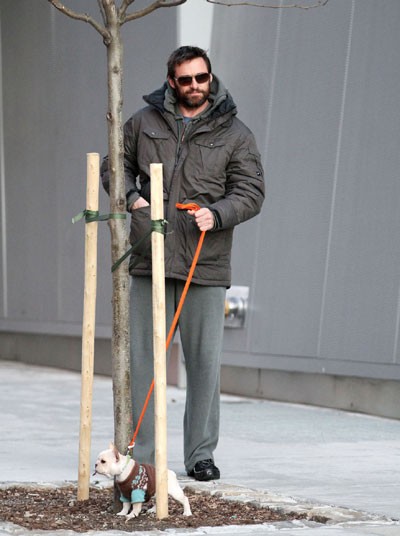 Click for more great Hugh Jackman pictures: