Cute Or Gross? Huge Dog Licks Hayden Panettiere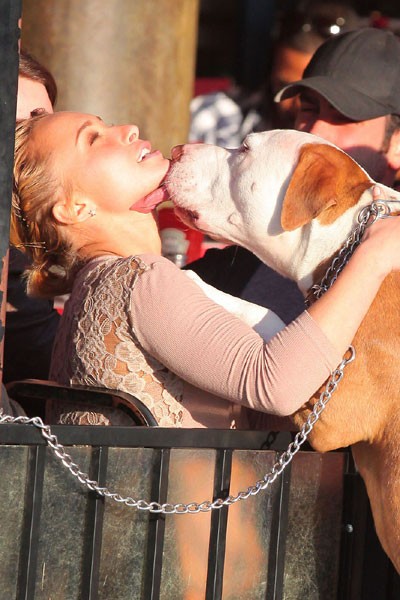 Hayden Panettiere got a lot of attention while having lunch with friends at a cafe on the Venice Beach Boardwalk yesterday.
First the actress received a kiss on her hand from a passing bodybuilder. That was followed by a big smooch on the face from a big dog.

Hayden's new controversial made-for-television movie "Amanda Knox: Murder on Trial in Italy" premiered on Lifetime television on Sunday night. It averaged 2.8 million viewers. The network's first original movie of the year, "The Craigslist Killer," drew 5.4 million, nearly double Hayden's film.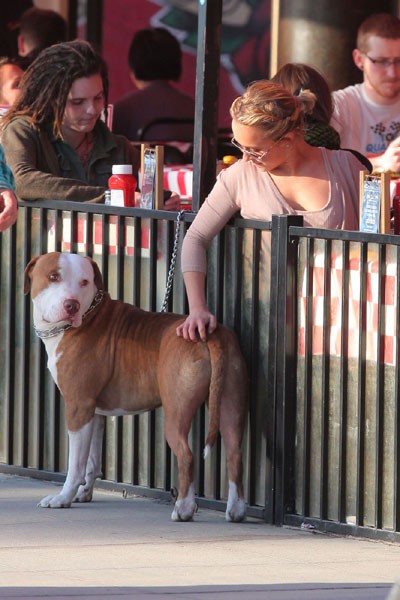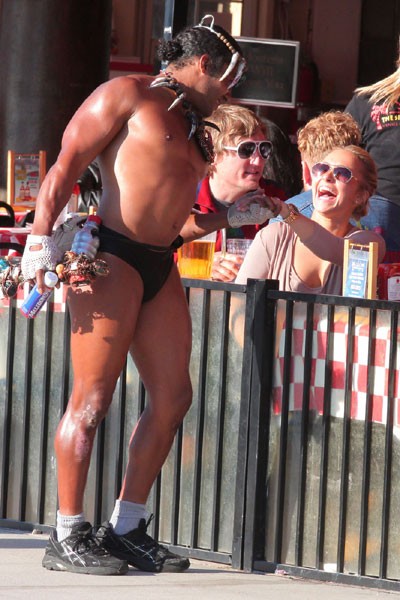 Click for more great Hayden Panettiere pictures: