Curiosity Reveals Results Of Largest Sex Survey Ever Conducted Tonight On Discovery Channel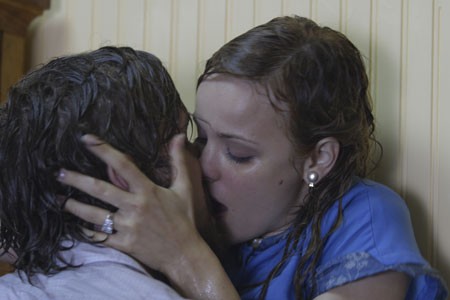 What do we really know about sex?  How often do we do it and in which positions?  How do we choose our partners?  Do women actually fake it?  If so, how often?  And have we become a nation fueled by "hook up" culture? 
"Sex in America," airing Sunday, Nov. 11 at 9 PM E/P on Discovery Channel's Curiosity series, will reveal the results of the largest sex survey ever conducted and delve into some of the newest, most controversial sexual experiments to shed light on its findings.  The results, some revealed for the very first time, will uncover what's really happening when the lights go out.

When Alfred Kinsey first published the results of his survey about American's most intimate sexual practices, he shocked the nation.  But that was over 60 years ago.  How much have our sexual behaviors and habits changed since then?

Indiana University, the same institution that conducted Kinsey's original survey, now shares the results of the latest survey where they polled over 5,000 people and asked hundreds of no-holds-barred questions. 
"We thought it was time to find out how sexual behavior had changed," said Debby Herbenick, who led the study.  "It wasn't just people who were young, people who were white or just people who had a certain level of education.  The poll included all kinds of Americans."

CURIOSITY will also put some of the sexual theories to test, taking viewers inside the experiments including a controversial human behavior study where a group of strangers are invited to spend time together in a dark room.  They have no instructions or rules.  But just how far will people go today when they think nobody is watching?
"Sex in America" premieres Sunday, Nov. 11 at 9 p.m. E/P on Discovery Channel's CURIOSITY series.