Crystal Harris, Paris Hilton And More Show Off This Year's Hottest Halloween Costume: Miley Cyrus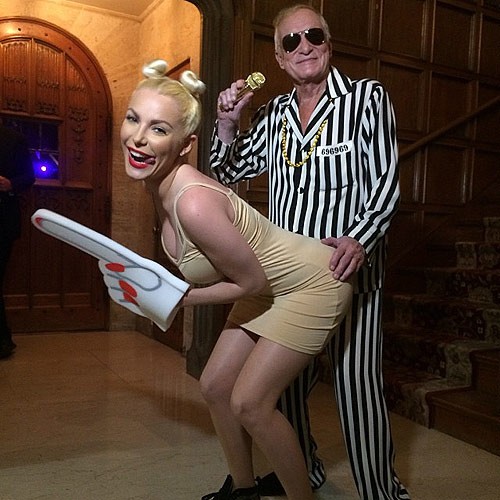 Crystal Harris and husband Hugh Hefner dressed up as Robin Thicke and Miley Cyrus for the Playboy Mansion's annual halloween party over the weekend.

The Playboy model shared photos of herself and her husband on Instagram, showing that while she didn't go the full Miley, she did fill out her flesh-colored mini dress a little better than Miley did that rubber bikini at the MTV Video Music Awards. But Harris did fail in the tongue department -- Miley's got her beat there.

One of the photos shows Harris twerking against her husband, who opted to recycle an old prison inmate costume to double for Thicke's striped suit.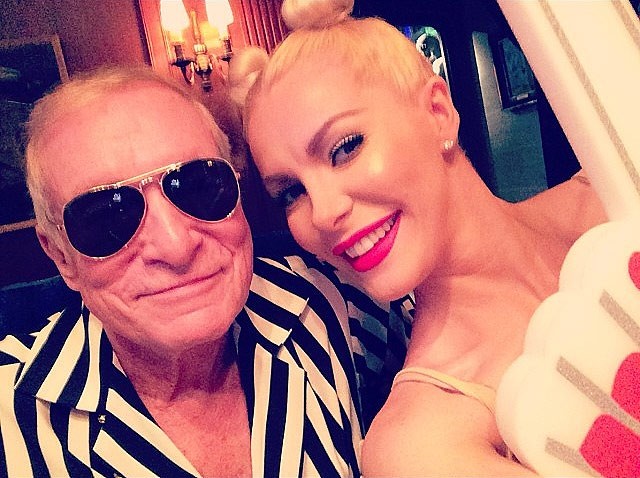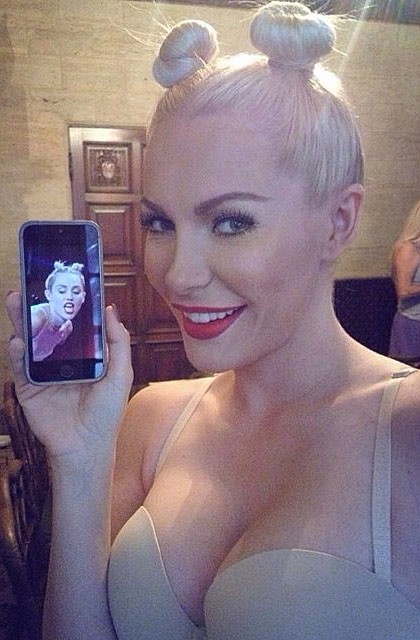 The 87-year-old magazine mogul and his 27-year-old bride hosted their annual party on Saturday night, and another star wearing a Miley costume was in the house as well -- Paris Hilton.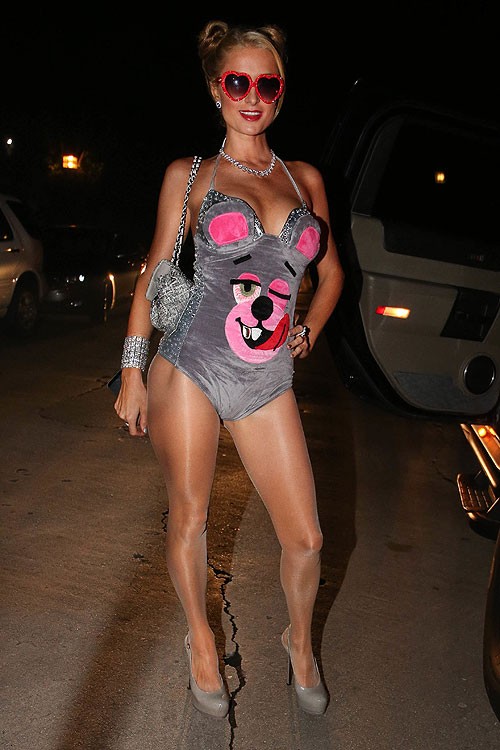 The Miley costume is the hottest halloween costume this year, and even comedienne Joan Rivers got in on the action as she wore a Miley inspired costume on Friday night's episode of "Fashion Police". She dressed as, we assume, what Miley would look like in her VMAs outfit in about 40 years. Yikes.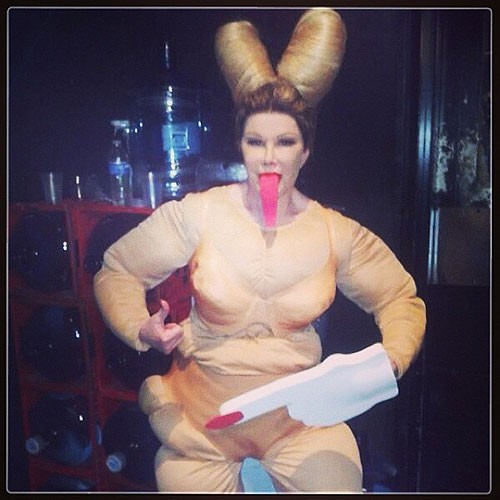 U.S. soccer team stars Alex Morgan and Sydney Leroux also got in on the twerking action. The BFFs went as Miley and Robin Thicke, resepectively.