Crystal Harris Moves Back Into The Playboy Mansion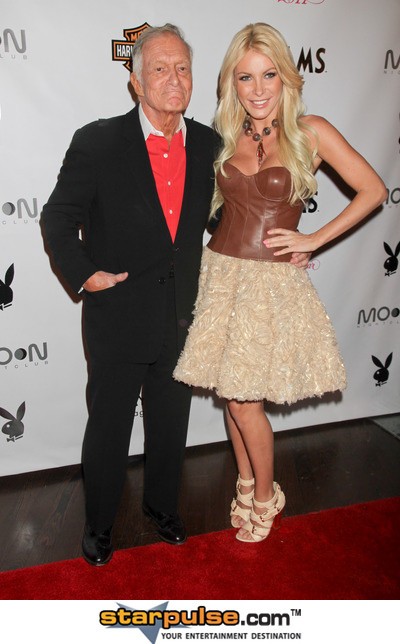 The Playboy Playmate who broke Hugh Hefner's heart last July has come groveling back to the grotto and moved back into the Playboy Mansion.

Crystal Harris, who left Hefner virtually standing at the altar when she dumped him just a week before their wedding has taken up residence in the magazine mogul's home once again, according to RadarOnline.com.

"Crystal begged Hef to let her come back," a source told the website. "He surprisingly doesn't have any hard feelings against her, so he let her move back into the Mansion."

Runaway bride Harris' return has already caused problems at the residence though - Hefner's current "#1" girlfriend Shera Bechard has packed up and moved out of the mansion, according to a source.

Harris featured on the cover of the July 2011 issue of Playboy magazine with the tagline "Introducing Mrs. Crystal Hefner." The publication went to press shortly before she bailed, so a big red sticker reading "Runaway Bride IN This Issue" was slapped over most of her image on the cover of the magazine before hitting newsstands.
Ironically, in Harris' interview on the pages of the issue she told reporter Bill Zehman, "I'm happier now than I've ever been in my life."
The couple was engaged on Christmas Eve, 2010; and Hefner was reportedly heartbroken when Harris left him, but quickly found a replacement in Bechard.

Reports say he welcomed Crystal back "with open arms."