Crowdfunded 'Wish I Was Here' Gets A Distributor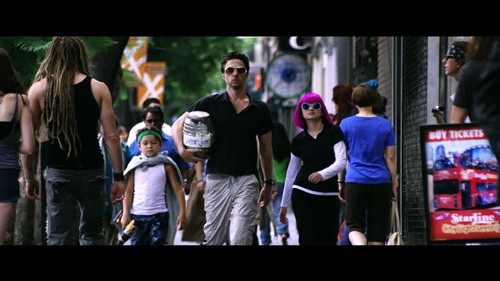 Focus Features has picked up distribution rights to Zach Braff's Kickstarter film Wish I Was Here after it premiered at Sundance.
The film was funded by over 46,000 donators on Kickstarter and raised over $3 million dollars. Variety reports Focus Features paid $2.7 million for rights to show the film in North America, Poland, and South Africa. Focus has committed to at least 500 theatres for the American release.
Braff said in a statement, "I am very excited to be partnering with Focus Features as they are one of the biggest supporters of independent film in the business. This is the perfect collaboration for us as they recognize and appreciate how unique our journey has been to get this film made. Their enthusiasm to embrace our Kickstarter backers, while we fulfill our promises and rewards, made them a natural fit. My 46,520 backers are amazingly supportive and without them this film would not be a reality."
The film has received positive reviews since its premiere at Sundance.