'Criss Angel BeLIEve' Sneak Peek: Inspired By Clive Barker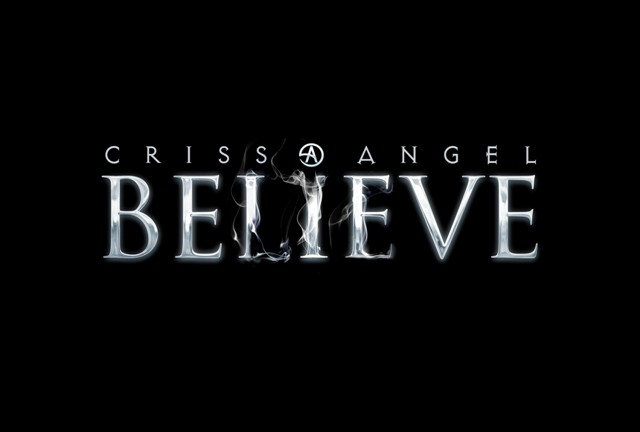 Next week's Criss Angel BeLIEve might just make you squirm in your seat, as the master illusionist takes his next inspiration from the work of fantasy and horror legend Clive Barker.
"Lord of Illusions," which takes its name from Barker's 1995 movie that starred Scott Bakula and Famke Janssen, sees Criss once again put his life on the line. After spending last week's demonstration in a medieval torture device, this week he commissions a contraption that will impale him on a sword if his prediction is wrong. Counting the preview episode "Cement Grave," this is the fifth of seven installments in which Criss has attempted something that could result in serious bodily harm or death.
In preparation for this unsettling outing, Spike has provided us with an exclusive video clip of Barker weighing in on Criss's demonstration. Check out his thoughts below.
"Lord of Illusions" begins the second half of the season for Criss Angel BeLIEve, which has reintroduced the concept of a weekly magic series to television. It stands so far as a program much more ambitious than traditional reality television, and not just in terms of its content. BeLIEve condenses magic acts that take weeks of preparation and which can cost hundreds of thousands of dollars into forty-odd minutes of film each Tuesday.
With that in mind, it's no surprise that no one else has entered this territory. Criss Angel remains the only magician who has sustained a weekly presence on television, first with six seasons of his A&E series Criss Angel Mindfreak from 2005 to 2010, and now with BeLIEve.
That requires a serious investment of time and resources. Each episode of the show requires roughly one to two weeks just to film; that number does not include the demands of pre-production or post-production. It's a similar schedule to one-hour TV dramas, which shoot 41-44 minutes of material in seven to eight days, except much more expensive and more intense, given all the due diligence that must be done for each demonstration.
Criss and his team have also simultaneously balanced the demands of BeLIEve the series with those of the live show of the same name, which is staged five nights a week at Luxor Hotel & Casino in Las Vegas.
Perhaps their greatest accomplishment is working harder and more consistently on television than any other magic team. Although the falling swords and medieval devices are pretty amazing, too.
The "Lord of Illusions" episode of Criss Angel BeLIEve airs this Tuesday, November 19, at 10 PM ET/PT on Spike. Be sure to check out BFTV's in-depth chat with Criss Angel about the series, and follow Criss on Twitter (@CrissAngel).
(c)2013 Brittany Frederick. Appears at Starpulse with permission. All rights reserved. No reproduction permitted. Visit my official website and follow me on Twitter at @tvbrittanyf.