'Criss Angel BeLIEve' Sneak Peek: Exclusive Video From 'Levitating Shaq'!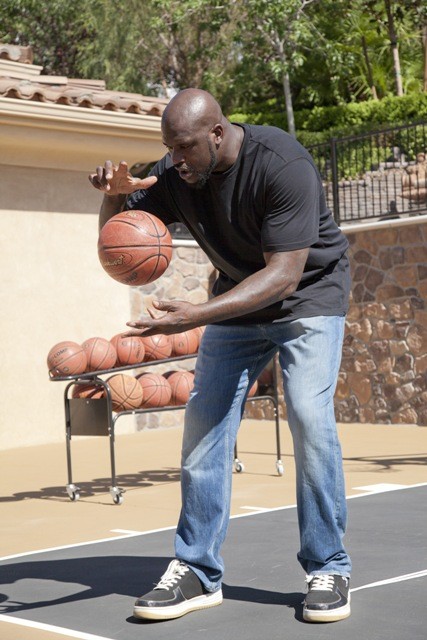 This week's episode of Criss Angel BeLIEVE features a very special guest star - and Spike has kindly provided us with some exclusive video of just what exactly he gets into!
In 'Levitating Shaq,' as it says on the tin, Criss Angel tries his hand at making NBA star Shaquille O'Neal levitate - all 7'1" of him. Clearly, this is no small task, but as we've established over the previous four episodes, Criss is pretty good at tackling the biggest of challenges. Watch below to see a preview of Shaq's guest appearance.
Of course, before trying to move the mountain that is Shaq, it helps if you take on some warm-up exercises first. Look below to find two more videos, as Criss also works on lifting a cup of coffee, and then having some fun with a young bystander. No doubt that was a day this kid isn't going to forget any time soon!
'Levitating Shaq' airs tomorrow night at 10 PM ET/PT on Spike. Stay tuned tomorrow morning for our full preview of the episode. Be sure to check out BFTV's in-depth chat with Criss Angel about the series, and follow Criss on Twitter (@CrissAngel).
(c)2013 Brittany Frederick. Appears at Starpulse with permission. All rights reserved. No reproduction permitted. Visit my official website and follow me on Twitter at @tvbrittanyf.