'Criss Angel BeLIEve' Sneak Peek: 'Driving Blind'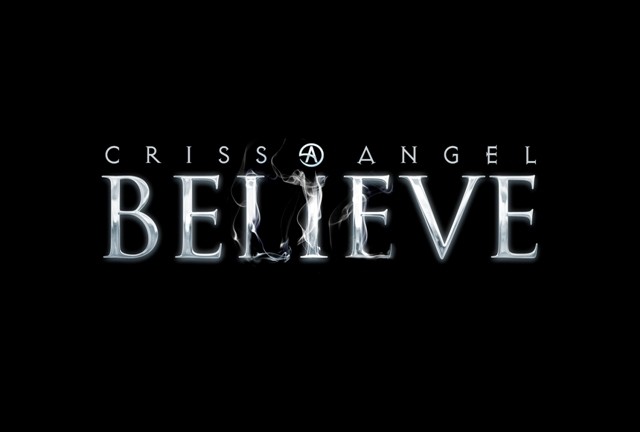 Criss Angel is taking things to a new gear in the next episode of Criss Angel BeLIEve - literally, as he's getting behind the wheel of a Chevrolet Sonic without being able to see.
In "Driving Blind," Criss gives a trio of very lucky - or possibly very nervous - fans a once-in-a-lifetime trip when he drives them from Henderson, Nevada onto the Las Vegas Strip. What makes this drive nerve-wracking is that he's doing it with a cover duct-taped over his head, not unlike what you saw when he was walking across two I-beams in the episode "Blind."
Check out the teaser clip below to get a peek at the action, which you'll be able to see in full on the next episode of BeLIEVe.
The "Driving Blind" stunt is the result of a collaboration between Criss and the folks at Chevrolet, who approached him to see what he could come up with based around the Sonic. What made them think of him?
"When we started our Sonic marketing campaign, it was a campaign of 'firsts,'" explained Christi Landy, Chevy's small cars marketing director. "We wanted to just kind of continue that spirit that we're talking Millennials...he [Criss Angel] has a really young audience for that show."
They let Criss design the demonstration, and as usual, it's one of those things you have to see to (dare we say it) believe.
As you can imagine, setting up a stunt like this takes a lot of work. We also have a bonus clip for you as Criss's location manager Spiro does his part to make "Driving Blind" happen. Plus, there's a little more of Criss's blind driving, which is particularly nail-biting when you consider that no streets were closed for this demonstration!
These clips are just the beginning. We can't reveal the specifics, but there will be more surprises involving the Sonic during this episode of BeLIEve. You definitely don't want to miss out. Until then, ask yourself one question: would you be willing to get into that car?
"Driving Blind" airs on Spike on Tuesday, December 3 at 10 PM ET/PT. You can also check out BFTV's in-depth chat with Criss Angel about BeLIEve, and follow Criss on Twitter (@CrissAngel).
(c)2013 Brittany Frederick. Appears at Starpulse with permission. All rights reserved. No reproduction permitted. Visit my official website and follow me on Twitter at @tvbrittanyf.