'Criss Angel BeLIEve' Preview: 'Lord of Illusions'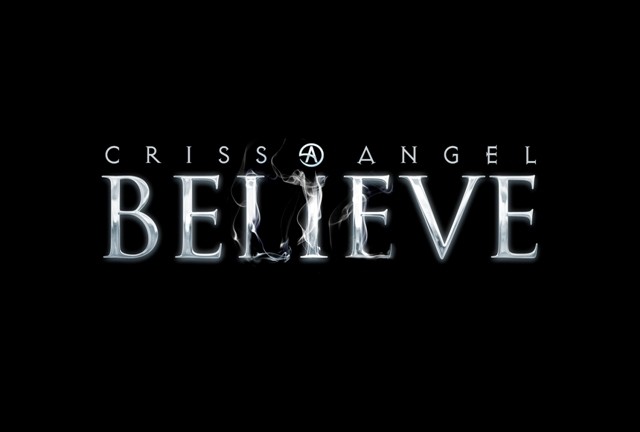 This week's episode of Criss Angel BeLIEve centers on a demonstration inspired by Clive Barker's Lord of Illusions. And people say that you never learn anything from TV or movies.
[SPOILER ALERT: If you don't want to know anything about tonight's episode of Criss Angel BeLIEve, stop reading now. This preview contains some general spoilers.]
Early in this episode, viewers are treated to a brief glimpse at the scene from the film which serves as the catalyst for this particular demonstration. (You won't see the whole thing, for content and possibly legal reasons.) But you don't need to know the movie to follow along. The interesting part comes in discussing how Team Angel is going to translate that fictional scene into the real world; it's not as simple as just reproducing it.
You'll get a chance to follow along with John, Doug and company as they have to create something that isn't just faithful to the movie, but that is actually functional. And in keeping with the tone established, you'll see a couple cringe-worthy smaller tricks (let's just say this is not an episode to eat during), plus director Eli Roth steps in to assist with this week's magic reveal. Thematically, this installment pulls itself together nicely.
Another really important part of this episode is the dialogue about the execution of this particular trick. Right off the bat, Criss tells his team (and by extension, the audience) that his plan involves using the power of influence - not planting audience members, but giving them a nudge to ensure that his prediction comes out right. So straight away, you know that part of this involves some manipulation.
That aspect is what usually gets most naysayers up in arms about magic. What "Lord of Illusions" does a fine job of illustrating is what we've said a couple of times this season: that whether or not something is staged is irrelevant. What matters is the art that goes into it...and even when things are prepared as such, that doesn't negate the experience of it. It's still someone doing something that most of us probably haven't even considered. And most of the time, it still requires them to risk something to do it.
We've also talked a lot about how hard Team Angel and everyone associated with them works to make it possible for Criss to entertain us. But they're not superhuman; they can't control everything. For the first time this season, you'll see what happens when things don't go perfectly according to plan. And that's scarier than anything made up for a movie.
Criss Angel BeLIEve airs tonight on Spike at 10 PM ET/PT. Be sure to check out BFTV's in-depth chat with Criss Angel about the series, and follow Criss on Twitter (@CrissAngel).
(c)2013 Brittany Frederick. Appears at Starpulse with permission. All rights reserved. No reproduction permitted. Visit my official website and follow me on Twitter at @tvbrittanyf.