'Criss Angel BeLIEve' Preview: 'Elephant Herd Vanish'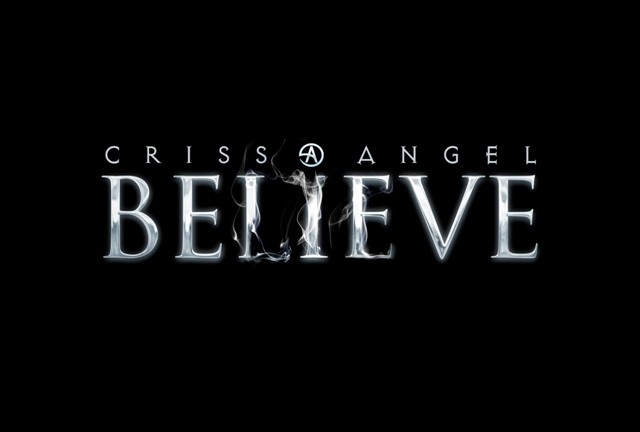 There are only two episodes left in the Criss Angel BeLIEve season, so this is the time to throw everything up against the proverbial wall. Things get a bit crazy this week, as we're talking about more animals - though thankfully ones less outwardly threatening than alligators - and one hair-raising stunt that we already teased for you in our sneak peek on Friday.
[SPOILER ALERT: If you don't want to know anything about tonight's episode of Criss Angel BeLIEve, stop reading now. This preview contains some general spoilers.]
There's a lot going on in this installment of BeLIEve. Besides the central demonstration - which, as you can tell by the title, involves the disappearance of multiple elephants - you'll get to see the entirety of the "Driving Blind" film, in which Criss takes a visually impaired journey from his home to the Luxor. That's worth the proverbial price of admission on its own merit. Mostly because of the reactions of the people in the car.
And this episode gives a sizeable chunk of center stage to our friend Krystyn Lambert, who's Criss's apprentice. You'll get to see Krystyn in action for the first time, and more importantly, how she prepares for her big performance. Much more than just a pretty face, she also serves almost as the proxy for the audience.
As we watch her tackle two of Criss's illusions for the first time, she's as new to them as we are. We can empathize with what she's thinking and feeling, and we want to see her succeed. Krystyn's journey is another reminder that you cannot just decide to be a professional magician. You have to dedicate yourself to the craft if you ever expect to gain anything from it.
Aside from 'Driving Blind,' all of this week's smaller tricks are animal related, too, which creates a bit of thematic continuity. They're more cute than jaw-dropping, but they fill the space between segments of the main stories nicely.
If there's a flaw in this installment, it's in the presentation of the main event. BeLIEve has given us a great deal of insight as to how these demonstrations are performed. In knowing some of what makes them tick, we gain a greater appreciation for the piece overall. You're going to have some unanswered questions about the vanishing elephants. Whether that frustrates you, or whether you don't really care, is up to you. Just know that it's different from what we've come to expect from this series.
While that might disappoint the more cerebral among us, it doesn't detract from the entertainment value. After all, it's not every day that you get to watch someone work with four elephants and brave Las Vegas traffic while entirely blind in the same 42 minutes, right?
Criss Angel BeLIEve airs tonight on Spike at 10 PM ET/PT. Be sure to check out BFTV's in-depth chat with Criss Angel about the series, and follow Criss on Twitter (@CrissAngel).
(c)2013 Brittany Frederick. Appears at Starpulse with permission. All rights reserved. No reproduction permitted. Visit my official website and follow me on Twitter at @tvbrittanyf.