Cressida Confidential - Cressida Makes Increasing Appearances With Prince Harry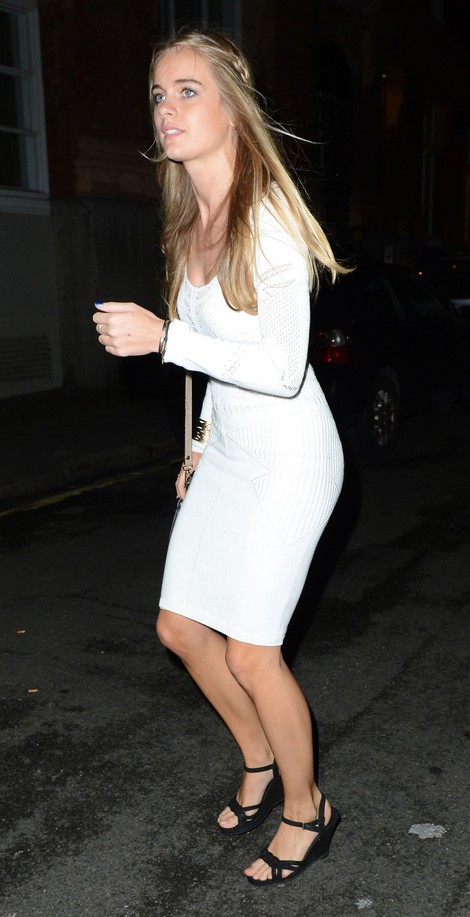 Cressida Bonas continues to show how much of a fixture she is as she makes more and more numerous appearances at the side of Prince Harry. The intimate friend of Princess Eugenie of York and Princess Beatrice of York has become part of Harry's working life as a royal and continues to develop more allies within the inner royal circle. The pretty, connected blonde socialite has been a good friend of the York princesses and certainly a part of Prince Harry's personal life, but current events show that the young lady has begun to become part of Prince Harry's life as a working royal. When Kate Middleton was being groomed for the role of Prince William's wife (before the official announcement) she was allowed by the palace to attend appearances at William's side and attend ceremonies as his official guest and was seen walking several paces behind.
Just recently she attended a spate of games and outdoor concerts and she has become a mainstay of the prince for his charitable endeavors. She was supportive of him during his arduous trip to the South Pole and the pretty elfin-featured social butterfly was constantly on the phone with him as he worked hard to create new record in speed and she was glad enough to be his date at a welcoming home party. She's been instrumental in securing funding for his charitable projects, luckily the down to earth bohemian social magnet is related to billionaire Sir Richard Branson through her half sister Isabella Branson (who is married to the son and heir of Sir Richard, Sam Branson) and the relationship has benefited the prince considerably.
Her new stature as his officially recognized girlfriend has brought her closer into the sphere of royalty, not just socially, but personally as well. The Queen is giving her tacit approval by not preventing Cressida from attending and being listed as Harry's date and allowing her to be part of his official royal life. This is something that was started back in the Eighties, when Sarah, Duchess of York (then known as plain "Sarah Ferguson") was allowed to break tradition and attend various public appearances with Prince Andrew before their marriage, to test the waters and see if a potential fiancée could handle the scrutiny directed at royals. Gamblers are setting up betting pools where they are theorizing that an engagement announcement will be made in the next couple of months, if not next year, with a wedding shortly after.