Cressida Confidential: Cressida Enjoys Life As She Continues Upward Climb To Wedding Ring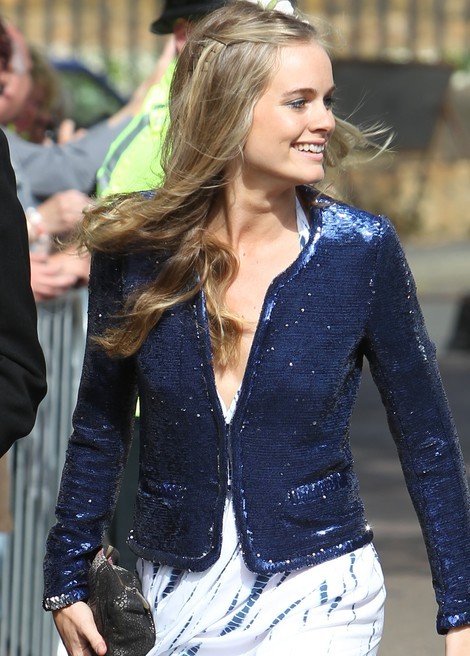 Cressida Bonas continues what looks to be one of the most spectacular rises in the modern history of the British Royal Family, mirrored only by that of the former Diana, Princess of Wales! The pretty twenty-five year old socialite is now recently part of an acceleration of a behind the scenes preparation for an engagement announcement. Just recently the palace has not denied that Cressida is being prepped to move in completely with the prince and it is believed that Cressida is being moved in, in preparation for a complete announcement.
The palace refuses to openly deny her as being a possible future fiancée (something that happened often when Prince William and then Kate Middleton experienced worked up heightened press excitement) and her continued closeness to Harry has confirmed expectations. The palace has not at all refuted rumors of a possible public announcement of an engagement and it is believed that she may well be the one Harry decides to marry!
Just recently the fashionably unconventional socialite attended a decidedly un-royal party at the upscale nightclub Koko located on London's Camden Town for a controversially named bash called "Lust," a satirical version of the usual celebration of romantic love held during the Valentine's Day festivities. The party was hosted and promoted by her half brother Jacobi Anstruther- Gough-Calthorpe. According to organizers of the event 'With Valentine's, this town gears up to celebrate the virtue of love,' the organizers said. 'We have chosen to celebrate the sin that is LUST.'
Just two weeks after saying goodbye to her stepfather on the thirteenth of February, the lively social butterfly continues to court fashion controversy with her old-fashioned 1980's style dress preferences and has resisted the attempts by designers to get her to wear their designs and the attempts of fashionista stylists to take her under their wings. Her choices have brought sniping on gossip boards, but the socialite continues to be determinedly oblivious to current fashionable trends and preferences. This is considered an admirable trait among royal insiders, who are notorious in their lack of interest in high fashion or recent fashion trends. It's known that when Duchess Kate was stil just a royal girlfriend, Kate's interest in being fashionable and accepting discounts from designers like Issa and Reiss was frowned on.