Creator Teases About Arnett's 'Arrested Development' Movie Role

Days after
Will Arnett
publicly begged
his
Arrested Development
writer/director Mitch Hurwitz for mercy, we got Hurwitz to respond exclusively. It looks like Arnett can expect things to get worse for Gob in the "Arrested Development" movie.
"We're probably going to find new and exotic ways of humiliating Will Arnett, and coincidentally Gob, but mostly Will Arnett," Hurwitz said at the premiere of his new show, "Sit Down, Shut Up." "Maybe we'll paint him blue for a change. I don't know, we'll pick him up somewhere. We'll pick him up in some horribly sad state and then go through a journey with him where he gets to a slightly sadder state."
Perhaps the movie will finally reveal Gob's living arrangements, which were a mystery on the show. "For a long time, we didn't know where Gob lived. In our minds, we always had this idea that he was living at Merv Griffin's house, just for free. The only obligation was that he use the pool. Then Merv died and that felt like it was in bad taste. I think there's still one scene, we may have cut it, where he's wearing a robe that has an MG on it. It's going to be our little clue."
Hurwitz has not begun writing the script yet. Since it's pilot season, he's developing some more potential new shows. "It has been a little busy this couple months as we're all trying to climb back from the strike and everything. The plan is like in May to really hit that hard."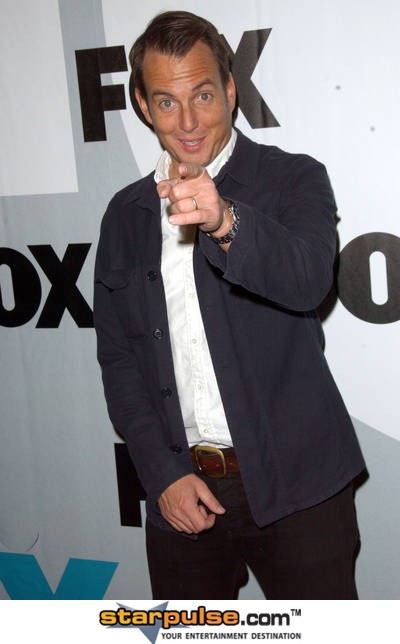 Story/Interview by
Fred Topel
Starpulse contributing writer
(Starpulse in Hollywood)
: Every week, Hollywood's biggest stars are meeting in the hot spots and Starpulse is there.