Creator Of 'The Walking' Dead Is Building A Zombie-Proof Car… NO REALLY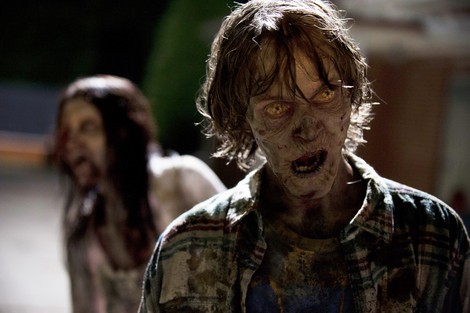 Either creator of The Walking Dead, Robert Kirkman, thinks the zombie apocalypse is an inevitability. Or he just really wanted to work with Hyundai.
According to Comicbookresources.com, as part of the 100th-issue celebration for the comic, Kirkman is designing a car for "life after the apocalypse."
It's a modified Elantra GT and you can check out a video of a working model – no really – in the video at the link. Kirkman will also show it off at the Future US booth at Comic-Con International next month in San Diego.
According to Kirkman, "I don't know a lot about cars, but I do know a lot about zombie apocalypse and what I would like to have to survive. And so I think I'll be able to come up with something that looks cool but may not be very practical or effective because I'm not good with physics and stuff like that. But it seemed like a fun challenge."
And hopefully it will prove as useful "documentary" footage for those that survive the inevitable zombie apocalypse in the future…