'Crazy, Stupid, Love' Looks Like The RomCom We've Been Waiting For (Trailer)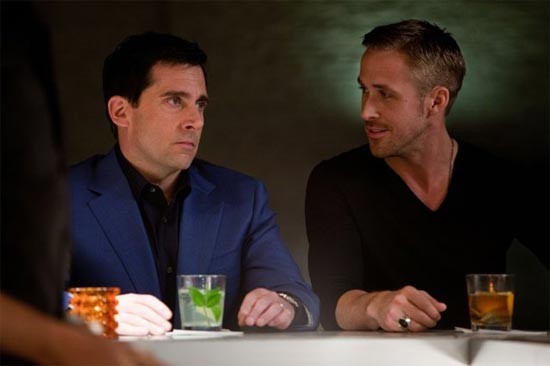 After being spoon fed romantic comedy after romantic comedy with the same predictable plot line, it's easy to lose interest – and quickly. But among the sea of generic films floating about in Hollywood, there's bound to be one that renews our interest in the increasingly decadent genre.
Insert some crazy stupid love. No, really, "Crazy, Stupid, Love," starring Ryan Gosling, Emma Stone, and Steve Carell just to name a few, none of which are virgins to romance nor comedy.
Steve Carell plays a middle aged man whose life comes to a sudden halt when his wife, Julianne Moore, confesses to being unfaithful. Lucky for him, he has Ryan Gosling, his ridiculously suave co-worker to help clean him up. Gosling plays a Casanova-esque character who certainly knows his way around the ladies, a playboy reminiscent of Jake Gyllenhaal in "Love and Other Drugs" and Ashton Kutcher in "Spread" who, like many of his actor counterparts, finally meets a girl that puts an end to all his indulgent affairs.
Though the fairy tale ending is clear by the end of the trailer (unless the writers have hearts of stone), the movie still shows some promise. Steve Carell brings his comedic skills to the table with his "Date Night" and "The Office" talents. Emma Stone, who charmed her way to the big screen with "Superbad" and to a Golden Globe nomination for "Easy A," is your atypical heroine – a fiery redheaded beauty who, unlike the rest of us, can resist the sex oozing from every pore of Ryan Gosling's steamy body. If it's possible, we both love and hate her for being the object of his admiration. But the best part? Gosling's chiseled body, which appears shirtless TWICE in the trailer, and what we can only hope to be many more times in the film. Emma might accuse "Photoshop!", but we'd gladly run our hands over him to attest to that.
"Crazy, Stupid, Love," is set for release in theaters July 29.