Crazed Fan Attacks Justin Bieber On Stage In Dubai (Watch Video)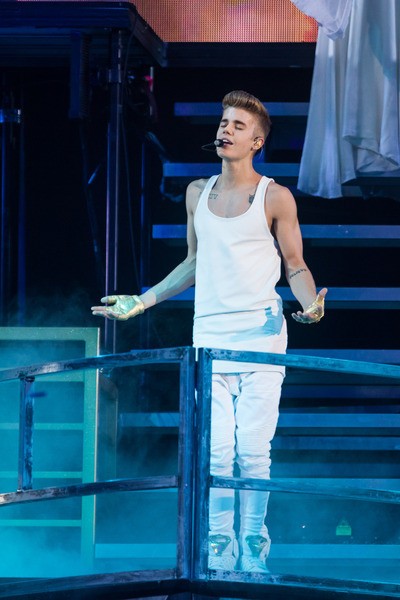 Justin Bieber's "Believe" world tour has been anything but smooth, and Sunday night was no exception as the singer was confronted by a fan who rushed onstage to get a closer glipse of the star.

The fan got past Bieber's security briefly, but enough to run up and hug him from behind before a pair of guards sudued him, one of them pushing Bieber out of harm's way and knocking over his piano in the process.

Bieber escaped unscathed and kept singing while his crew rushed to re-set his piano. He was in the middle of his hit single "Believe."

"Dubai. Nothing stops the show. 2 more to go. #BELIEVEtour," Justin tweeted afterward.

The incident was the second in two days -- Justin upset fans on Saturday night and began his show two hours late. Many parents were angered as well, as Sunday is a school day in the United Arab Emirates, according to local newspaper al Arabiya.

The European leg of the singer's tour saw its fair share of incidents as well. Bieber showed up to one of his London shows two hours late also; collapsed during a concert and threatened to beat a photographer. He was also spotted smoking pot in Amsterdam and left a controversial note in the guest book at the Anne Frank House.

Last month he canceled a planned show in Muscat, Oman, to add the second Dubai concert instead. The cities are roughly five hours apart.

Justin's next show is in Cape Town, South Africa.

See the fan rush Justin in the video below...