Cowardly Lion Costume From 'The Wizard Of Oz' On Sale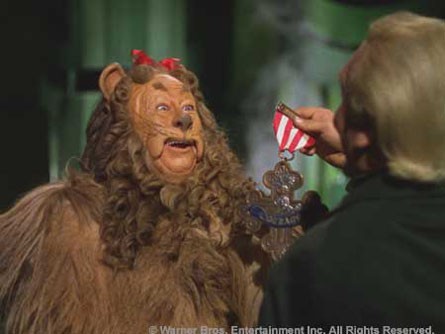 A top film memorabilia collector is selling Burt Lahr's Cowardly Lion costume from The Wizard Of Oz to fund a new museum.

James Comisar is calling on Hollywood's biggest names to consider digging deep for the outfit Lahr wore in the classic 1939 film, which he acquired in 1991 from a salvage dealer who found it in an abandoned MGM building.

The seller is hoping to use the cash to help him fund a TV history museum in Phoenix, Arizona.

The costume is one of two Lahr wore in the film.

Comisar tells The Hollywood Reporter he's willing to sell the item at a discount to the bosses of the planned Academy Museum of Motion Pictures in Los Angeles if they can promise it will be exhibited next to a pair of ruby slippers Judy Garland wore in The Wizard of Oz, which were snapped up by a group of movie buffs led by Leonardo DiCaprio and Steven Spielberg and donated to the Academy.