Courtney Stodden Shows Off Her New Assets In A Tiny Red Dress & Stripper Heels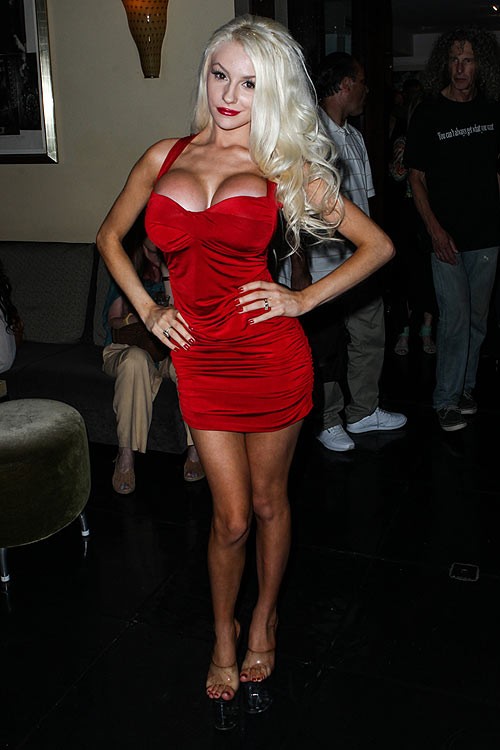 Courtney Stodden wore a skimpy red dress to the opening of Dave Stewart's Jumpin' Jack Flasn & The Suicice Blonde photo exhibition at the Morrison Hotel Gallery in Los Angeles on Friday.

"Had fun last night in Beverly Hills," she tweeted Saturday morning.

The reality star and husband Doug Hutchison joined several stars, including Elliot Gould, Linda Perry & Sara Gilbert and Billy Bob Thornton at the soiree, while Courtney's plunging dress -- showing off her new breast implants -- was surely an attention-getter.

Courtney also wore a pair of lucite stripper heels -- the same style that Helen Mirren recently wore to the premiere of her latest movie, RED 2. Is there a connection between the two women? There is now.

"Helen Mirren is clearly a sexy Stoddenista!" Courtney tweeted along with a link to Britain's Daily Mail feature on Mirren's footwear at the RED 2 premiere last week.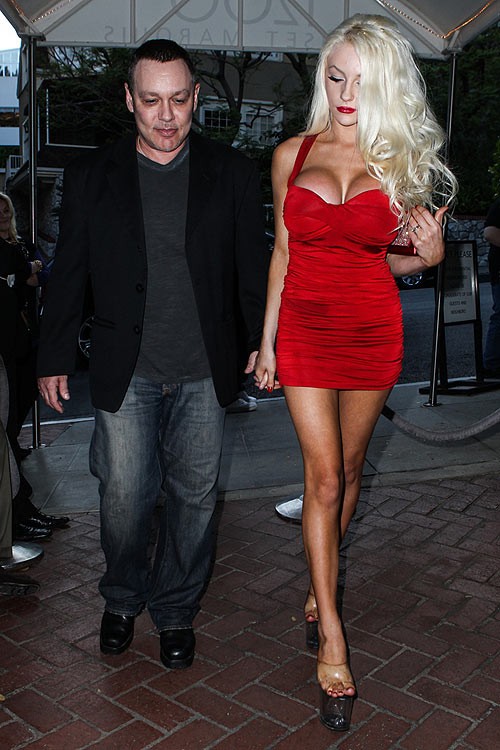 WARNING: THE IMAGE ON THE NEXT PAGE IS VERY 'IN YOUR FACE' AND PROBABLY NSFW.