Courtney Stodden Feels 'More Like A Woman' After Getting Breast Implants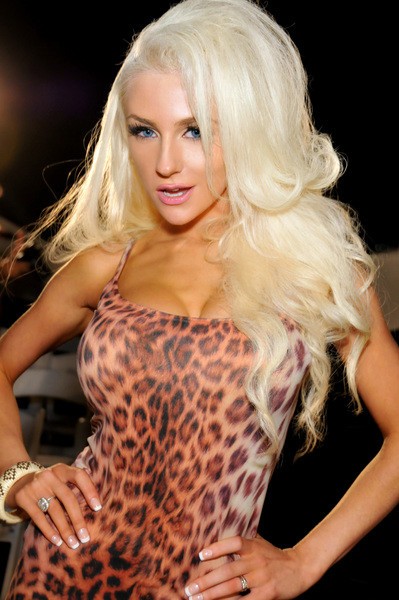 Former Teen Mom star Farrah Abraham isn't the only attention-hungry young celeb -- like Abraham, 'teen wife' Courtney Stodden has gotten herself a new pair of breast implants.

The 18-year-old model/actress, who married actor Doug Hutchison, 53, two years ago, tells E! Online that she increased her breast size from (an already adequate) C cup to a D cup.

"I just went and got my breasts to a double D and I feel very confident," she says. "I was wearing Victoria's Secret bras, I was giving people the illusion that I was actually two cup sizes bigger than I actually was," she adds. "I was a size C and it looked like I had a double D, so I just felt more comfortable that way and I felt more put together."

Courtney says her new curves make her feel "more like a woman," and she reveals that it took some convincing of Hutchison to let her undergo the procedure.

"No one encouraged me, it was all me," she tells E!. He (Doug) was actually kind of against it at first and we got into little debates about it, but I won and here I am."

22-year-old Abraham, on the other hand, recently had her second breast enhancement surgery, changing her implants from saline to silicone because she claims they are "more natural looking."

Check out exclusive photos of Courtney's new boob-job at E! Online, and see Farrah's recent work here.