Courtney Stodden & Dustin Diamond Join Britain's 'Celebrity Big Brother'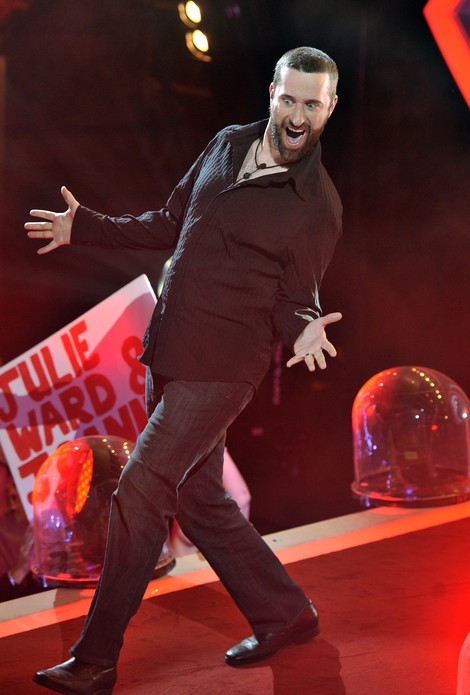 Britain's "Celebrity Big Brother" often features American "stars," and the new season includes Dustin Diamond ("Saved By The Bell") and actor Doug Hutchison's teenage wife Courtney Stodden.
In recent years, Diamond made headlines for starring in his own pornographic video "Screeched" (2006) and competing on "Celebrity Fit Club" (2007) where he butted heads with every single cast member and proudly admitted to cheating.
In 2009, he wrote "Behind the Bell" about the show's dark secrets and scandals. For example, he accused TV bosses of paying off a girl who alleged his co-star Mario Lopez date-raped her in 1993.
Diamond also attempted to solicit donations from fans to prevent his house in Wisconsin from allegedly being foreclosed upon in 2010.
Model/actress Stodden, 18, married Hutchinson, 53, two years ago. She made headlines earlier this summer for getting a new pair of breast implants. "I just went and got my breasts to a double D and I feel very confident," she told E! Online in June.
Other contestants on the show are Abz Love, of boy band 5ive; British model/TV personality Sophie Anderton;  British TV stars Mario Falcone, Carol McGiffin, Charlotte Crosby, Danielle Marr, Lauren Harries and Louie Spence; former TV soap couple Bruce Jones and Vicky Entwistle and one-time Manchester United manager Ron Atkinson.