Courtney Stodden & Doug Hutchison Are Back Together And Plan To Renew Their Marriage Vows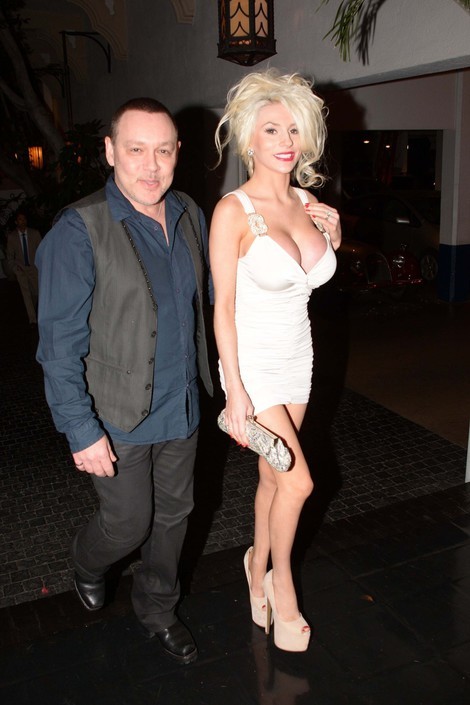 Courtney Stodden has had enough time to act like a "normal 19-year-old" since splitting from husband Doug Hutchison last fall, and now she's ready to settle down again. With Hutchison.

The aspiring actress, who married the actor in 2011 when she was 16 and he was 51, confirmed the news in a post on twitter, writing, "It's true, hun," after a fan asked if reports of their reconciliation were real.

"Doug and I have been through so much together, but somehow through it all, it brought us closer and confirmed my love for him," she told TMZ affiliate Fishwrapper.com.

"My love and respect for Courtney is timeless and I look forward to our future ceremony when we renew our vows," Hutchison added.

Courtney & Doug never officially divorced, though they did officially separate after two-and-a-half years of marriage. In fact, they've still been living together all along.

"Courtney realized just how much love she really had for Doug," Stodden's mom Krista Keller tells FOX411. "They really love each other and wanted to be together."

Back in November Courtney told the website their 34-year age gap played heavily in the split.