Courtney Stodden Considering 'Flood' Of Adult Film Offers Received On Her 18th Birthday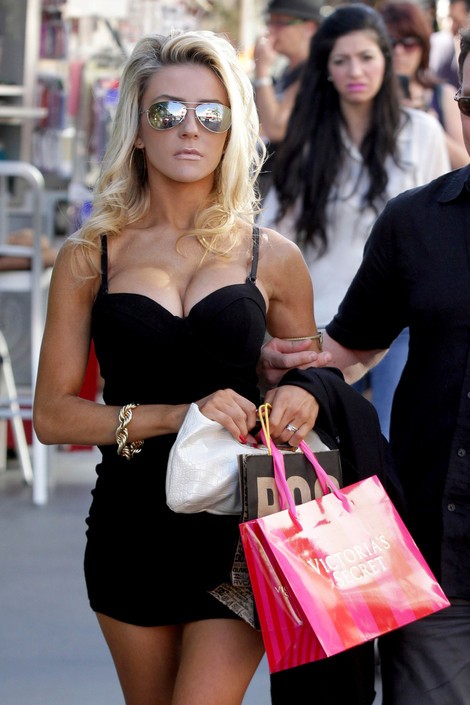 Courtney Stodden, the controversial teenage bride of actor Doug Hutchison, celebrated her 18th birthday on Wednesday; and in addition to receiving a puppy for her big day she also received something else -- numerous lucrative offers from adult film companies.

The "Don't Put It On Me" singer, who joins her husband, 52, in the upcoming season of VH1's "Couples Therapy", gushed about her new dog to E! Online.

"I received the most precious birthday gift from my hubby," she says; "A little boy Italian Greyhound named Dourtney." (That's not a typo -- she named her dog Dourtney)

But she also told TMZ.com that she's considering the four offers that have come to her from porn bosses.

"I'm not gonna say yes right now ... and I'm not gonna say no," she says.

TMZ also reports that husband Doug is freaking out over the "flood" of offers that started coming in once she became legal.

Stodden, who married Hutchison when when she was just 16-years-old (she had to get her mother's permission), has perhaps brought the offers on herself with all the sexual innuendo she posts on her often racy Twitter page. On Monday she posted, "Only 2 more days until I get to blow eighteen ... ummm ... candles"

In a much cleaner post on Thursday morning she thanked her 98,000 fans for the well-wishes. "Thank you to everyone who wished me a happy birthday - it feels great to be legal! ;) Love you all xxx God Bless," she wrote.