Courtney Love's Mysterious White Powder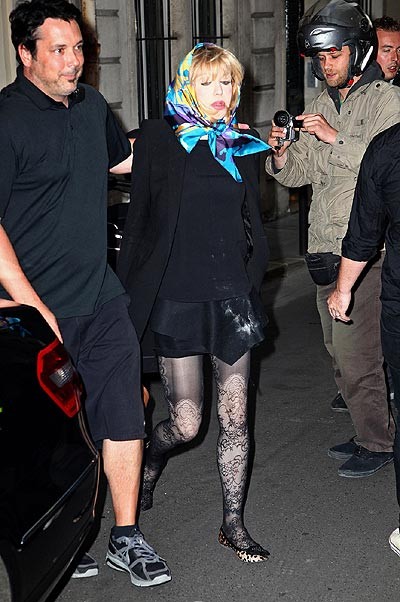 Courtney Love stepped out in Paris on Wednesday wearing a colorful scarf wrapped around her head and a black outfit with suspicious white powder on the skirt. Love headed off to Le Bataclan to play a show with her band Hole.

The singer was forced to go online to wish her daughter Frances Bean a happy 18th birthday earlier this month because a restraining order has banned her from seeing the teenager.

In a series of heartfelt posts on Twitter, the rocker - currently living in New York - begged her daughter to come back into her life and urged her to be wary of people preying on her now she is old enough to inherit a chunk of her late father's fortune.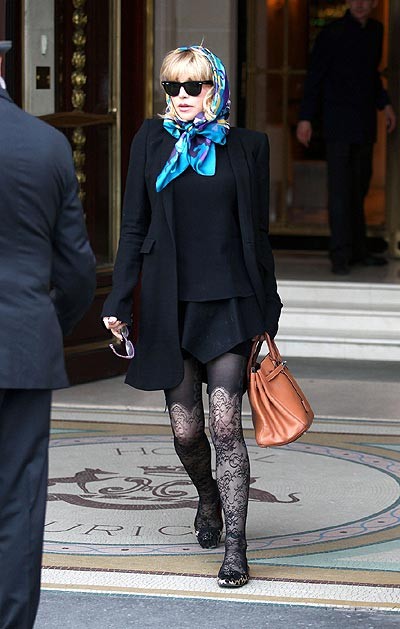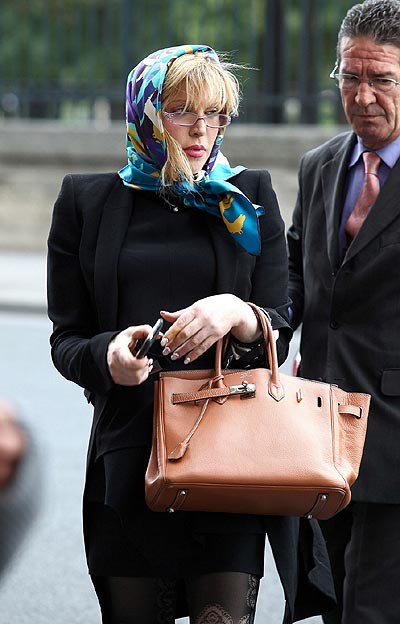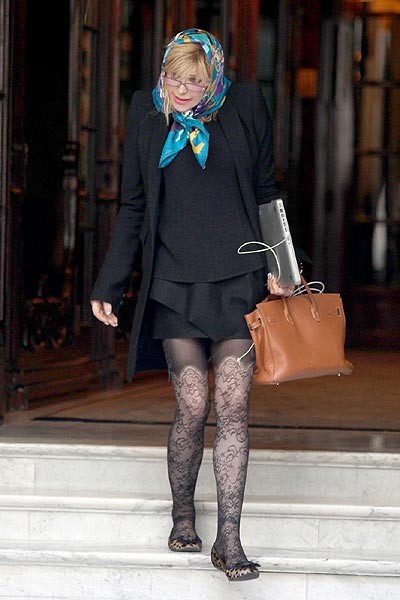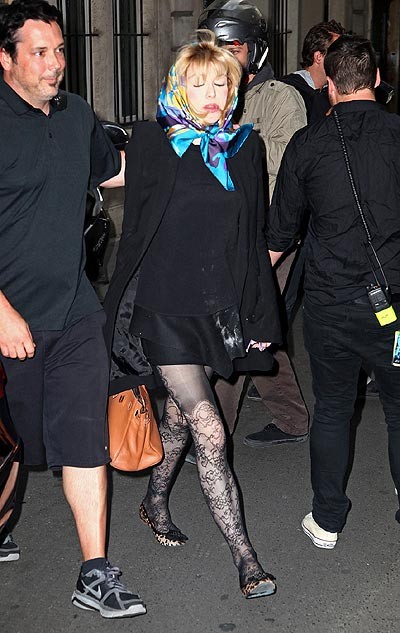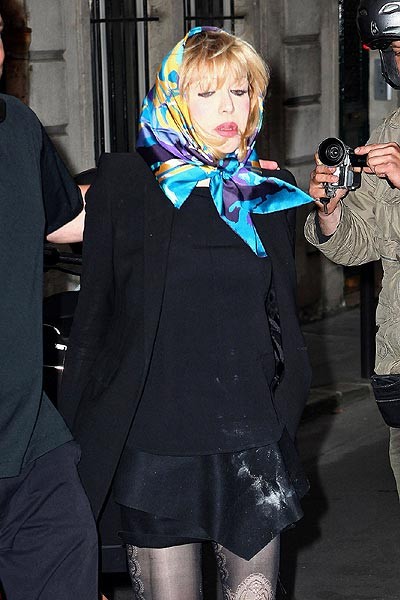 More: Celeb Photo Features | Fashion Photo Features
Click for more great Courtney Love pictures: