Courtney Love Slams Katy Perry During NYC Concert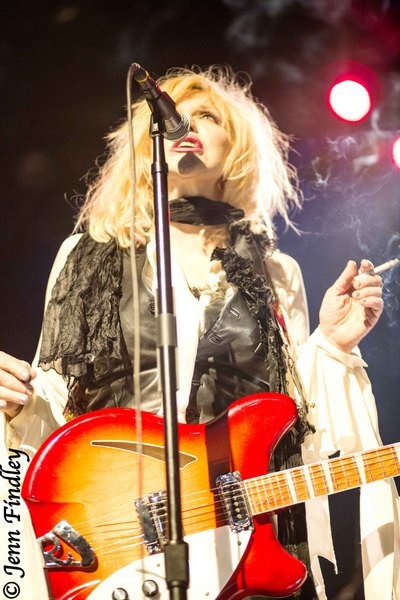 Ever the epitome of style and class, Courtney Love slammed Katy Perry in a strange tirade during a performance in Manhattan this week, branding the pop star "boring" and advising her to be more like Miley Cyrus.

On Monday, the Hole star performed during a book launch at the Dream Downtown hotel in New York City and during her set she took aim at the I Kissed a Girl singer.

Love told the audience she is a fan of former child star Cyrus, who has been astounding critics with her risqué performances in recent weeks, but insists Perry doesn't take enough risks.

She says, "I liked Miley, frankly. I'm gonna be honest, Katy Perry bores the (f**k) out of me. She's a nice girl, she just really bores me. You know, that hillbilly Miley Cyrus is sort of punk in a weird sex way..."

The 49 year-old rocker went on to take aim at another pop star Robin Thicke, as well as actor/rocker Jared Leto, adding, "Can someone inform me who Alan Thicke's son is? Like what? Wasn't (he on) Charles in Charge (sitcom)? That's like Jared Leto trying to convince me he's a rock star."

She later added to New York Post gossip column Page Six, "(Perry) bores me. (Miley) was at least kind of punk rock, you know? It was openly sexual... like dark and hillbilly and (f**ked) up."