Courtney Love No Longer Facing Eviction From New York City Home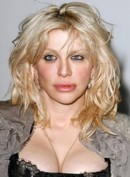 A landlord's bid to evict Courtney Love from her New York City townhouse has been thrown out by a judge.

The Hole frontwoman moved into the Manhattan apartment last year but the building's owner Donna Lyon later launched a court battle against the star, claiming she owed more than $50,000 in back rent.

But Love has triumphed after chalking up a legal victory - a judge has dismissed the case.

According to TMZ.com, the singer made arrangements with Lyon to alter her payment plan after her lease was signed and she proceeded to follow the new schedule, even though the landlord later decided to enforce the original rules.