Courtney Love Exhibits Her Somewhat Disturbing Artwork In NYC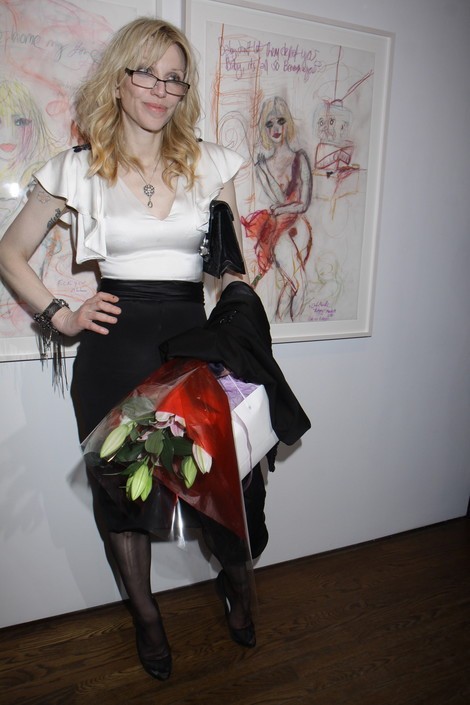 Courtney Love is more than just a singer - she's an artist. She launched her "And It's Not Even Pretty" exhibit at Fred Torres Collaborations in Manhattan yesterday.
Her pencil and watercolor drawings include several nude portraits, self-portraits and even one featuring naked actress Gwyneth Paltrow with a baby in her arms.(We wonder how she feels about that?)
In addition, there's a white dress painted with red writing that reads: "Not my c*** on my dime mister" and another swatch of clothing with "F*** me" repeatedly embroidered on it.
Love studied fine art at the San Francisco Art Institute in the 1980s. Her exhibit is scheduled to run until June 15.
Check out photos of her artwork. Warning: some of it is NSFW...