Courtney Love Bashes Nirvana 'Reunion' With Paul McCartney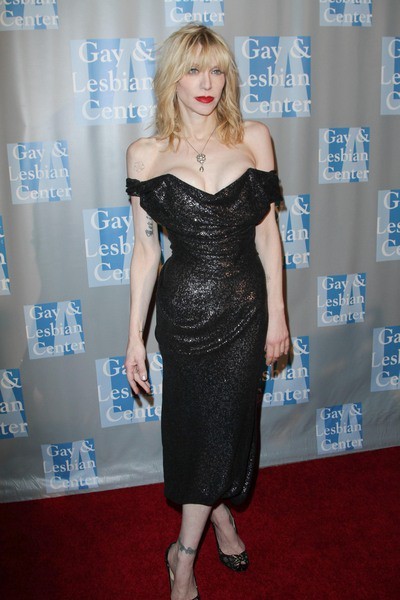 Courtney Love was not happy when the living members of Nirvana took the stage with Paul McCartney to perform for the 12/12/12 benefit for those affected by Hurricane Sandy.
TMZ reported before the show that Love was "not amused" after learning about the reunion that would involve the Beatle in the place of her deceased husband Kurt Cobain.
She was particularly upset at Nirvana stars Dave Grohl, Pat Smear, and Krist Novoselic for calling it a "Nirvana reunion," as she was adamant Kurt Cobain was the heart and soul of the group. She added, "Look, if John [Lennon] were alive it would be cool."
Courtney Love then took to Facebook to respond to comments made after the TMZ story hit the 'net. "If they don't do songs they didn't write (Nirvana songs they don't own) I don't care," she said on the page Everybody Loves This Town: An Oral History of Grunge. 
After the performance, some Facebook users applauded the song, which was an original tune titled Cut Me Some Slack. Love replied, "really? i will repeat, with krists bass playing? lets be clear hes not exactly known for its brilliance." She then stuck around to defend her spelling errors for another half hour.