Courteney Cox Without Make Up - Hot Or Not?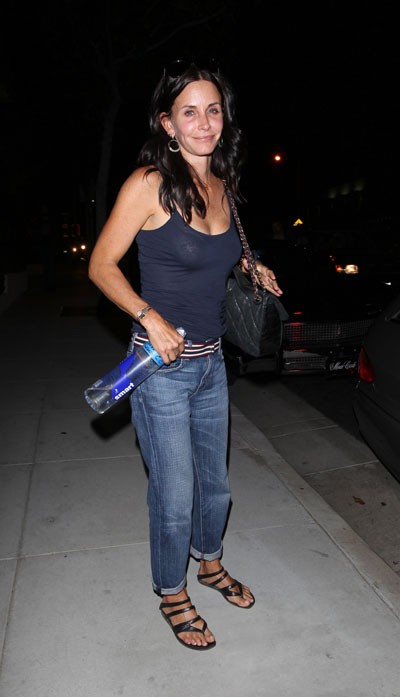 A make up-free Courteney Cox stepped out of Il Sole restaurant in West Hollywood last night after having dinner with her daughter Coco and David Arquette. The actress wore a tight fitting tank top, jeans and strappy sandals.
The estranged couple have reportedly been counseling their daughter, who has been the victim of bullying.
Courteney was recently appointed Home Editor for xoJane.com, where she offers tips and product suggestions for women seeking young-looking skin and more energy.