Courteney Cox Shows Off Her Sexy Shoulders, Very Tan Legs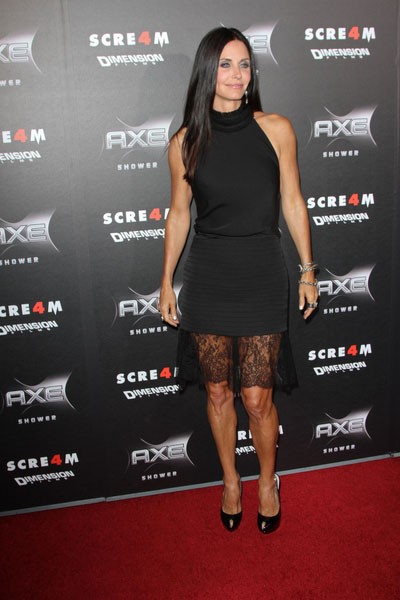 Courteney Cox attended the "Scream 4" Los Angeles premiere with a bunch of her co-stars, including her estranged husband David Arquette.
The former couple spent a short vacation at Disney World with their daughter Coco, but they're not reconciling.
Last month, Courteney told Harper's Bazaar, "If it doesn't work out, I will have huge waves of pain about failing in that department. But right now I don't have that because I don't know what the future holds and I guess because I have strong feelings for him. I'm his biggest protector. I can't help it."
David checked into rehab in January and told Oprah Winfrey he drank his first beer when he was four and already had a "serious" drinking problem by the time he started high school.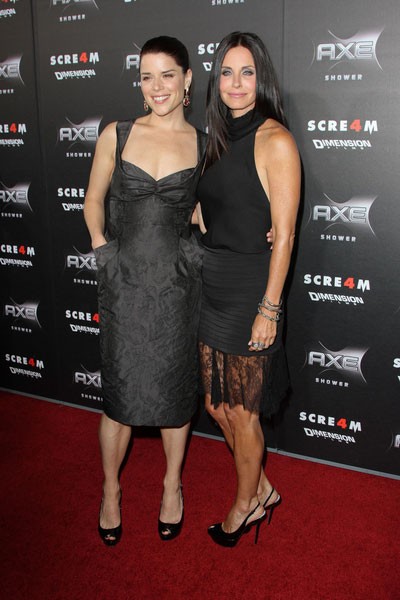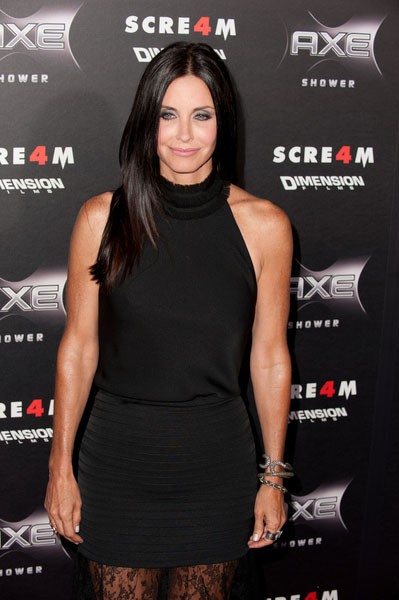 Click for more great Courteney Cox pictures: