Courteney Cox Reveals Her Anti-Aging Secret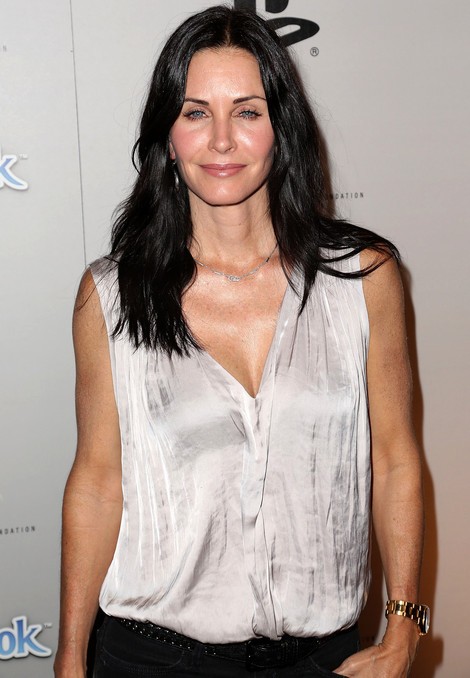 How does Courteney Cox, 48, stay so young looking? A little nip and tuck, perhaps? Cox hasn't admited to any surgical procedures, but she has opened up about a skin laser treatment that helps her defy time.
The non-surgical anti-aging solution keeps her skin free of liver spots and other signs of getting older. During an interview on "The Tonight Show With Jay Leno" on Friday, the actress opened up about the procedure after Leno paid her a flattering comment as she tried to cover up her arms in a long-sleeved top.
 
She explained, "I'm hiding my hands because I just did a peel and no one needs to see (the skin peeling)... it feels like alligator skin. I did kind of a Fraxel peel to take all the spots away... Like a laser thing."
In New York magazine she said: "You know what, I'm game for anything. I'm very open to trying to prolong the inevitable... I'm a big laser believer. I really think they are the wave of the future. My biggest fear (about ageing) is that it catches up to you so quickly. It's almost like you wake up and you've changed. You can be rocking along in your life and then it just happens."
Cox's "Cougar Town" returns on TBS on Tuesday, Jan. 8.