Courteney Cox Engaged To Snow Patrol's Johnny McDaid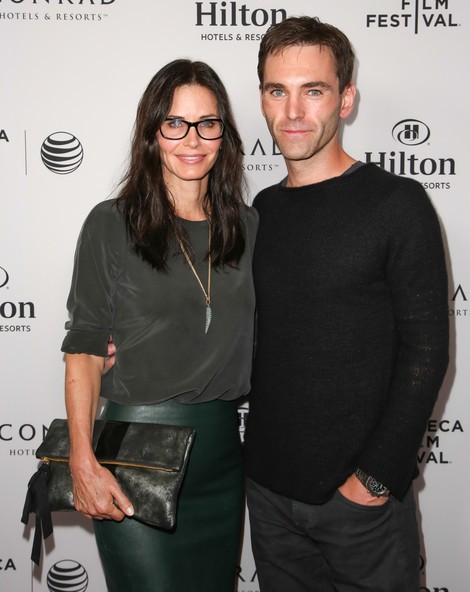 Courteney Cox is officially engaged to boyfriend Johnny McDaid of the band Snow Patrol.

The couple each took to their Twitter pages on Thursday to announce the news, both posting the same image. Courteney wrote, "I'm engaged to him!" while Johnny tweeted, "I'm engaged to her!"

Courteney, who just turned 50, began dating the musician, 37, last year after meeting through mutual friend Ed Sheeran. In fact, the "Cougar Town" star also took to twitter earlier this week to tout her pal's new album, "X," which dropped on Tuesday.

My friend @edsheeran's album is out today!" she wrote. "Truly unbelievable. One of the best I've ever heard."

The marriage is the first for the Northern Irish rocker, while it's the second for Cox, who was previously married to actor David Arquette for 11 yeasrs. The former couple, who share 10-year-old daughter Coco, split in 2010.


I'm engaged to him! pic.twitter.com/gsFtZkb3Bk

— Courteney Cox (@CourteneyCox) June 27, 2014