Courteney Cox And Jennifer Aniston No Longer Friends?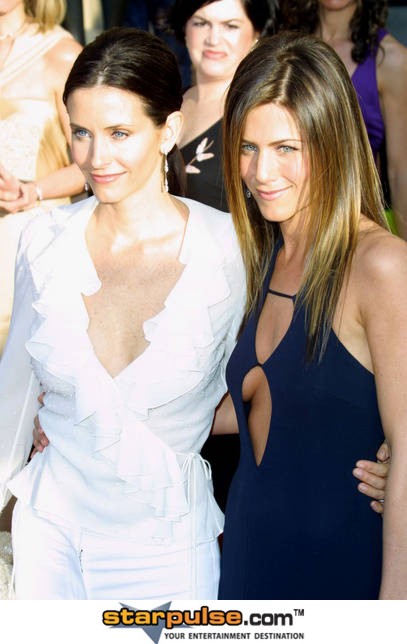 They've been friends since, well... Friends first aired - but not it appears Courteney Cox and Jennifer Aniston have had a falling out. 
Rumor has it that Jen is upset and Courteney is treating estranged husband David Arquette the same way Brad Pitt treated Jennifer, back when Pitt dumped her and started dating Angelina Jolie.
A source tells Us Weekly, "Jen thinks Courteney is acting callous by running around with this guy but refusing to file divorce papers."
The source continued, "She hates watching Courteney do the same thing [that Pitt did to her]."
However, Aniston's rep told E! News, "It's a complete fabrication. There was no fall[ing] out and Jennifer considers Courteney to be a dear and close friend."