Country Stars Pay Tribute To Mindy McCready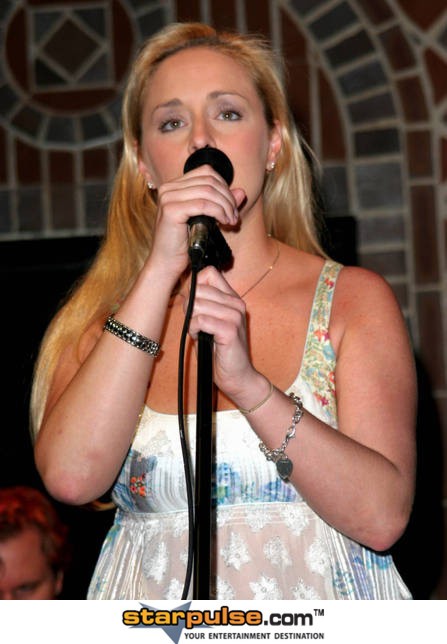 Country singers including Carrie Underwood, Jason Aldean and Chely Wright have paid tribute to Mindy McCready following her death in an apparent suicide.

The tragic singer's body was found at her Arkansas home on Sunday and reports suggest the 37 year old died from a self-inflicted gunshot wound.

The country world has been rocked by news of the tragedy and a host of fellow musicians have taken to Twitter.com to remember McCready, who left behind two sons, Zander, six, and 10-month-old Zayne.

Underwood writes, "I grew up listening to Mindy McCready... so sad for her family tonight. Many prayers are going out to them," while Aldean tweeted, "Just heard about Mindy McCready. My thoughts and prayers are with her 2 boys and her family."

Wright offers, "Really really sad to learn the news about Mindy McCready. I will pray for her children and I hope that people are gentle with her memory," singer-songwriter Tracy Lawrence adds, "My thoughts and prayers go out to Mindy McCready and her family today."
Lady Antebellum's Hillary Scott writes, "My heart is breaking hearing of the loss of Mindy McCready. Pray for her 2 precious little boys... may God's peace & protection be on them!"

LeAnn Rimes shares, "My heart goes out to Mindy McCready's family. I knew her well. It's a horribly tragedy. May peace be with her sons," and Wynonna Judd tells followers, "Unbelievable & so sad. God be with the family & those babies. Surround them with your grace & mercy."

John Rich writes, "Very sad to hear about Mindy McCready. When I was in (country band) Lonestar she was our label mate and we were friends. A tragic end to a talented life."