Country Star Joe Nichols Reveals Wife Had Five Miscarriages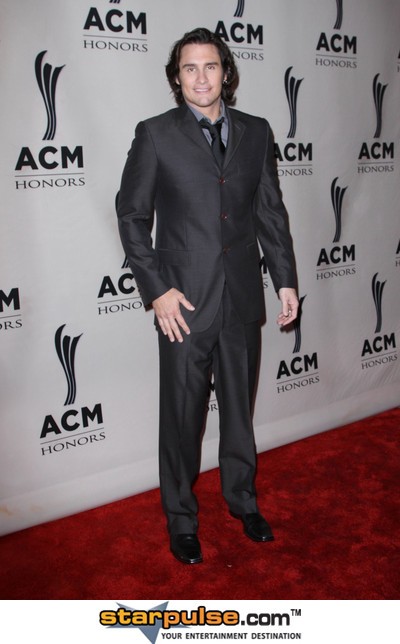 Country star Joe Nichols and his wife Heather have opened up about their struggles to conceive, revealing she suffered a five miscarriages before becoming a mom to a healthy baby girl in April.

The couple welcomed its first child, Dylan River, on April 17 but Nichols and his wife kept their difficult path to parenthood a secret - until now.

The Tequila Makes Her Clothes Fall Off singer's lover has opened up about her heartbreaking battle in a post on her blog site MoreThanANicholsWorth.com.

She writes, "After my first miscarriage, the doctors informed me 1 in 4 women would suffer a miscarriage and that if I got pregnant again we had every reason to believe all would be fine. After miscarriage number 2, I knew something had to be wrong."

Heather tried In vitro fertilization to become a mom, but, after losing baby number five, she sunk into a deep depression.

She continues, "My husband and I were devastated. This was my lowest point I think because I was doing everything I could do. My stomach was black and blue from the heparin (anticoagulant) shots, my arms were sore from the constant bloodwork, but my heart was in the worse shape of all.

"If this news wasn't bad enough I had to do a D&C (procedure to remove the fetus) because the pregnancy, like my first one, had gone too far to pass naturally. After the surgery I felt robbed. My baby was gone along with my spirit... From my first miscarriage an ever growing feeling of shame had developed in me and by this time it had taken over my thoughts."

Heather finally found a reproductive specialist in Chicago, Illinois who solved her problems by confirming she had two genetic blood disorders that were causing her complications.

She adds, "A couple weeks later I walk into the kitchen where my husband was and said for the 6th time those two words that had brought us both so much joy only to leave us with so much pain: 'I'm pregnant!'... Before I knew it, we were told I was out of the woods and I could be happy and have reason to believe this baby would make it...

"My daughter was born at 38 weeks."