Country Star Jason Aldean Files For Divorce From High School Sweetheart Jessica Ussery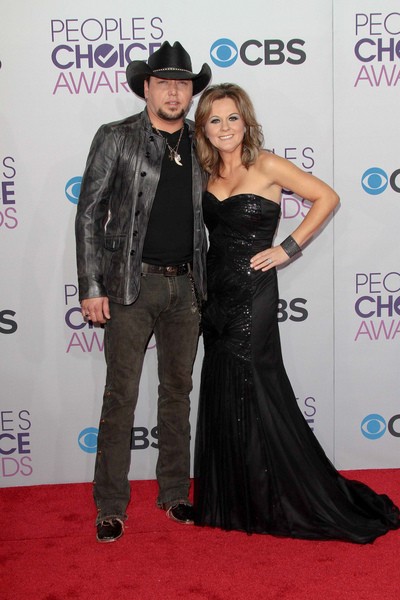 Country singer Jason Aldean has filed for divorce from his wife Jesica Ussery after 12 years of marriage. The singer, 36, filed legal documents in Williamstown County, Tennessee, to end his relationship with his high school sweetheart on Friday, citing irreconcilable differences.

Last week rumors that the pair had gone their separate ways began to surface, and the singer's representative confirmed that the couple was having difficulty working things out in the wake of his cheating scandal last fall.

"I can confirm that Jason and his wife are having problems, but there is nothing more to share with the press at this time," Jason's rep told People.com on Thursday. "It's a private family matter, and we hope everyone will respect that he would like to keep it that way."

Jason was photographed making out with former American Idol hopeful Brittany Kerr at West Hollywood nightclub The Den last September, and after the photos surfaced on TMZ.com the couple tried to work through the scandal.

"The truth is that I screwed up. I had too much to drink, let the party get out of hand and acted inappropriately at a bar..." Jason wrote after the photos surfaced, "...I ultimately ended up embarrassing my family and myself. I'm not perfect, and I'm sorry for disappointing you guys."

But the couple couldn't get past the incidend and Aldean released a statement Monday.
"This is a really tough time for my entire family. Jessica and I have been together since we were teenagers," he wrote. "We've been through a lot of ups and downs over the years as we grew up together as a couple.

"She will always be important to me because she is the mother of my children, and I know that we will both always make our daughters our #1 priority."

The couple has two daughters - Kendyl, five and Keeley, 10.